School Bus Accident on Passaic Ave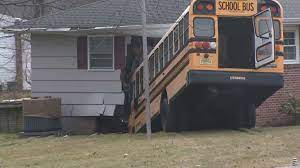 As many citizens may know, on Friday, January 27th, a full sized school bus crashed into the side of a house in Passaic Ave. The accident was a shock to everyone, despite the fact that many have previously complained about how dangerous the street is because of the sharp turns. Not only did the bus shift the foundation and break the floorboards, the front of the bus also went into the basement. Luckily, there were no students on the bus, but there are many issues surrounding the incident. 
Anthony Stuckey, the 37 year old bus driver from Newark, was found to be driving under the influence of alcohol, with a blood alcohol content of over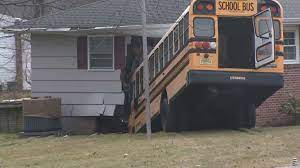 0.4%. He had just dropped off 15 students at the West Caldwell Tech High School, so not only is he being charged for driving while intoxicated, but child endangerment as well. 
Stuckey damaged the house and the bus, but also put other drivers in danger. Another motorist had to swerve out of the way to avoid the oncoming bus, causing a separate accident and front-end damage to their car. 
According to News12, "Police also say that Stuckey did not have a proper commercial driver's license to operate the bus" (news12.com). 
Siva Thangram, a dean and engineering professor of Stevens Institute and owner of the damaged house was fortunate enough to not be home at the time of the incident. He had left to go to Hoboken, location of Stevens Institute, at 5 AM. 
"If I had been working from home, yes I would have been there,"  Thangram said.  Since the entire foundation of his home has been shifted, Thangram must stay in a hotel until it is fully repaired (nbcnewyork.com). 
Although the incident is tragic, it is reassuring to know that there were no children on the bus. Stuckey is not only facing multiple charges, but has been arrested as well. Caldwell thanks the first responders for quickly coming to the crime scene and ensuring safety post-accident.