Bobbi Wilson Honored by Yale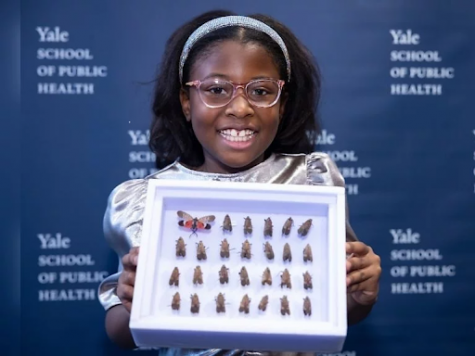 On November 21, 2022, a man called the police on our very own Caldwell resident Bobbi Wilson. The man, Gordon Lawshe, reported to 911 that there was a "little Black woman walking and spraying stuff on the sidewalks and trees," and that she was scaring him. An officer arrived at the scene only to find 9-year-old Bobbi Wilson spraying an at-home-remedy bug spray on the infestation of lantern flies. After the incident, Bobbi and her mother, Monique Joseph, spoke to the Caldwell Town Council about the incident and the dire need to eliminate racism. Now, Bobbi is being awarded for her courage, bravery, and incentives to participate in New Jersey's "Stomp it Out" campaign. 
On January 20, 2023, Bobbi was honored by the  Yale School of Public Health. While spraying and killing the invasive species, Bobbi collected 27 bugs which were framed and put into the Peabody Museum of Natural History database, an honor itself. Bobbi was also given the title of  "donor scientist" in order to "show her bravery and how inspiring she is,"  says Ijeoma Opara, assistant professor at the school. Yale also organized a tour of future women scientists in her honor. On November 29th, 2022 Princeton recognized Bobbi as a promising young scientist, inviting her to spend the day at their science labs. NJIT granted Bobbi a "Certificate of Excellence " as well as full scholarships for her and her sister to partake in the school's "Center for Pre-College Summer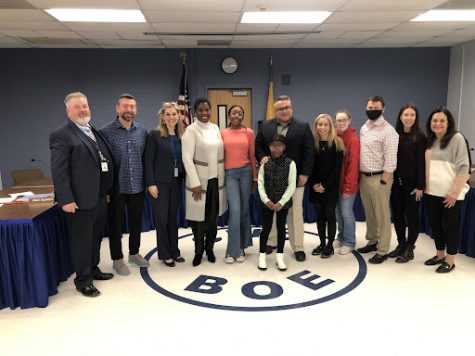 Programs." 
 Outside of being awarded by Yale, Princeton, and NJIT, the United States Department of Agriculture awarded Bobbi with a "Certificate of Appreciation " on December 12, 2022. The Caldwell Environmental Commission also recognized Bobbi's concern and efforts to protect the town by awarding her with "The Sustainability Award." At its most recent meeting, the CWC Board of Education also recognized Bobbi and her family.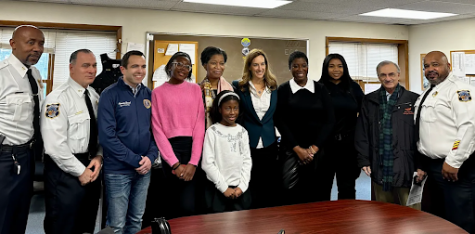 Montclair Police Officer Erica Peterson was particularly moved by Bobbi's experience and decided to honor Bobbi as well. Bobbi was given a "hero's welcome" at the Montclair Police Department where she was honored by Matt Platkin, the Attorney General of New Jersey, Congresswoman Mikie Sherrill, Essex County Prosecutor Theodore Stevens, Police Chief Todd Conforti, and many others. Mikie Sherrill commended Bobbi for "her passion for science and environmental stewardship and to thank her for her important efforts to help [the] community." While at the police department, Bobbi also received the "Community Taking  Care Award" from Montclair's Minority Police Officer Association. 
Bobbi's experience has touched the hearts of many and her efforts to save the environment have gained recognition on a national level. At just 9 years old, Bobbi has been awarded more awards than most adults ever will. It's amazing to see such a young child with such a budding passion get recognized and I know that she will do great things in the future. Congrats Bobbi!