Class of 2023 Senior Preferences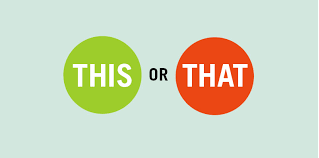 The results of the class of 2023 Senior Survey are in! Each year, the senior students are sent out the anticipated preference survey that will determine a winner in each category, and placed into the yearbook. Topics range from holidays, to technology, food, and more. The survey was completed just a few weeks ago, so the winners are finalized. 
The first winner put Halloween against Christmas. Christmas won, leading to the next winner of winter break over spring break. This makes sense, as winter break is longer. However, some students definitely prefer the warm weather over the freezing temperatures. Over the break, the survey illustrated that students would rather spend their time shopping at the mall, rather than online. Online shopping has evolved immensely over the past decade. Nevertheless, visiting the mall and trying on clothes remains superior to many. Senior students are also lucky enough to have a little extra break: coming in late for morning study or leaving early for afternoon study. Afternoon study secured the win for this poll, although sleeping in is also a win for tired seniors. 
Technology has also become a part of students' daily lives- in and out of school. You can spot ample students with headphones or Airpods throughout school days. Airpods won over the popular Beats headphones, likely due to the smaller size making them more convenient. With Airpods, students can listen to music all day. The two most popular music apps are Spotify and Apple Music. Although I am an Apple Music user myself, Spotify was much more popular. Senior students can also use technology devices to watch their favorite show or movie during their free time. Netflix beat out another streaming service, Hulu, in this year's senior class. 
Along with watching TV, sports still remains a large part of the JCHS community. Living in New Jersey allows for two major football teams and baseball teams to root for. Between the Giants and the Jets, the NY Giants were much more preferred. This was well deserved, as the Giants are having a great season after their playoff win over the MN Vikings last sunday. Onto baseball, the Yankees won the popular vote of the Mets. Although there are loyal Mets fans, the Yankees are typically a favorite in this school. 
The restaurant and chain preferences are often the closest competition. Seniors were given four pizza options: Angeloni's, Tony D's, Forte's, Franco's, and Russillo's. Although it was close between Tony D's, Angeloni's, and Forte's, Tony D's ultimately had a close win. 
Sam's has always been a popular spot amongst JCHS students. However, AJ's has risen in popularity in the past year. Despite students enjoying both, Sam's won this debate. Right near Sam's, Chipotle is often packed with the student body. Cava has a similar layout and idea, but provides Mediterranean food rather than Mexican. Both are enjoyable, but Cava is located in Wayne which allows Chipotle to be much more convenient and win this category.
 Both Rockn' Joe and Jola Coffee are nice coffee shops with great seating and menus of high variety. This year's seniors preferred Rockn' Joe, also possibly due to it being located closer to the majority of Caldwell-West Caldwell homes. Finally, arguably the greatest debate amongst not just senior students, but the nation: Starbucks or Dunkin. Both have very similar products and are located extremely close to JCHS. Different from last year's senior class, Starbucks achieved the win this year. I may be biased, but I 100% agree with these results. Students are seen every day with starbucks in their hand, whether it be coffee or a refresher, there is something for everyone to enjoy. 
As the 2022-2023 school year moves forward, the seniors are leaving their favorite preferences as memories. This year's survey was definitely successful, and shows the true tastes of the senior class.