The following piece is satire. It is strictly meant for entertainment purposes and is not based on factual evidence.
ATTENTION Administration and School Board, the students need your help. Throughout my freshman year, I always wondered if I would ever have the chance as a senior to hop in my car during the school day and grab lunch and some much needed time away from JCHS. So now that this is in the realm of possibility, I feel it's important to reach out to those who are responsible for the fate of the class of 2020 and more to come. Obviously, there is nothing the student body wants more than to spend 6.5 hours a day in the lovely walls of our favorite place to be. However, just in case there are some students crazy enough to want to leave school grounds during the day, their opinions need to be advocated. So here are the top three reasons the senior classes of JCHS should NOT get to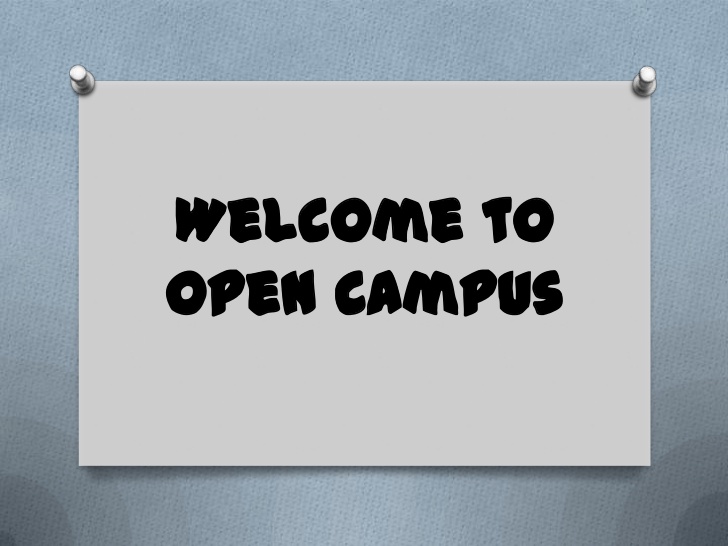 leave for lunch, not that we'd want to anyway.
Number 1. James Caldwell High School offers an amazing selection of super healthy school lunches. On a daily basis, I walk into the cafeteria to purchase the same bagel; I prefer the everything bagel because I can say it genuinely has flavor! Usually I also grab a bag of whole grain chips. The stale, small portions of doritos are so much better than a bag of chips and guacamole from Chipotle. I would so much rather stay in school for lunch so I could enjoy the soggy french fries and sugar-free snapple- so much better than a Wendy's frosty. It is widely known that for decades, school lunch is the best quality food around, who would want to miss that?
Number 2. James Caldwell definitely shouldn't jump on the bandwagon and join a whole host of other schools who utilize the open campus option for seniors. With that said, many other schools do not have the advantages that our school does. For some reason, giving 17- and 18-year-old fully grown, mature, and responsible adults the privilege to leave their school during the day presents risks. Will students return back to school after leaving? Will students be on time when coming back? Would parents be on board with allowing their fully grown adults to leave? Allow me to ease your fears. Us adults can be easily scared of disobeying open campus rules with a little bit of "collateral damage." If a student does not return back to school, throw a Saturday detention in their face. I promise students LOVE waking up early, especially on Saturdays. The perk to block scheduling is a longer lunch period. Unlike some other schools, with just a quick drive down Passaic Avenue, we have unlimited dining options, leaving us plenty of time to return back to school. Finally, if parents aren't too keen on the idea of their child leaving for lunch, we can just kindly remind them of the smoking lounges available for them when they were in high school. Suddenly, open campus may not seem so bad.
Number 3. I love our cafeteria, and I cannot deny the fact that it gives us various options for lunch and plenty of places to sit. However, with block scheduling in the works meaning one lunch period a day, it could get a bit cramped. I speak for all students when I say that our school of 800 would love eating lunch elbow to elbow. I would hate to leave campus for lunch and lose the opportunity to be so up close and personal with my peers while we eat. Being so close to each other while we chew would be one great ASMR (if you're not sure what ASMR is, look it up and you won't be disappointed). And before you say it, even the gym will leave us feeling like we're packed into somebody's luggage. But don't worry, eliminating about 200 students, the seniors, from the lunch room crowd is the solution you've been searching for.
So in conclusion, the student body would absolutely hate the idea of freedom and independence during the school day. I'm not entirely sure of your opinion so I cannot speak directly for you, but I know if I was a teacher, I would be excited to see the 800 super happy faces coming into the school for the 2019-2020 school year without open campus. Please do NOT consider your decision to allow open campus and remember, the students would HATE leaving for lunch.