All About Supreme Court Nominee Brett Kavanaugh
*The following piece is purely satirical and meant for entertainment purposes only.
As a wise teacher once told me, "Politics is dirty." With the recent Supreme Court nominee Brett Kavanaugh accused of sexual assault, tensions have risen to an all time high. Our nation is now trying to accuse a credible man of sexual harassment as if we cannot get enough of the "Me Too" movement. The thing is that despite the valid and copious evidence at hand, Brett Kavanaugh is innocent. This is my account and it was my honor to report on the Kavanaugh hearing.
First of all, Kavanaugh did admit to his love for beer. He threw his hands up in the air and allowed a few full tears to dribble down his face when declaring: "Let me honest here. I love beer! I love beer. I love beer. I love beer. Don't you love beer?" He honestly told us how he loves drinking and did drink quite a lot in his high school years but did not ever get "blackout drunk" where he could not recall his actions. Kavanaugh is praiseworthy for telling of his love for drinking alcohol, specifically beer, in front of his American people. He even had the chance to refute his close friends' claims that he did get black out drunk on several occasions while at parties. I was so inspired by Kavanaugh's honesty that I almost dropped my pen out of awe and admiration whilst reporting his heartfelt words.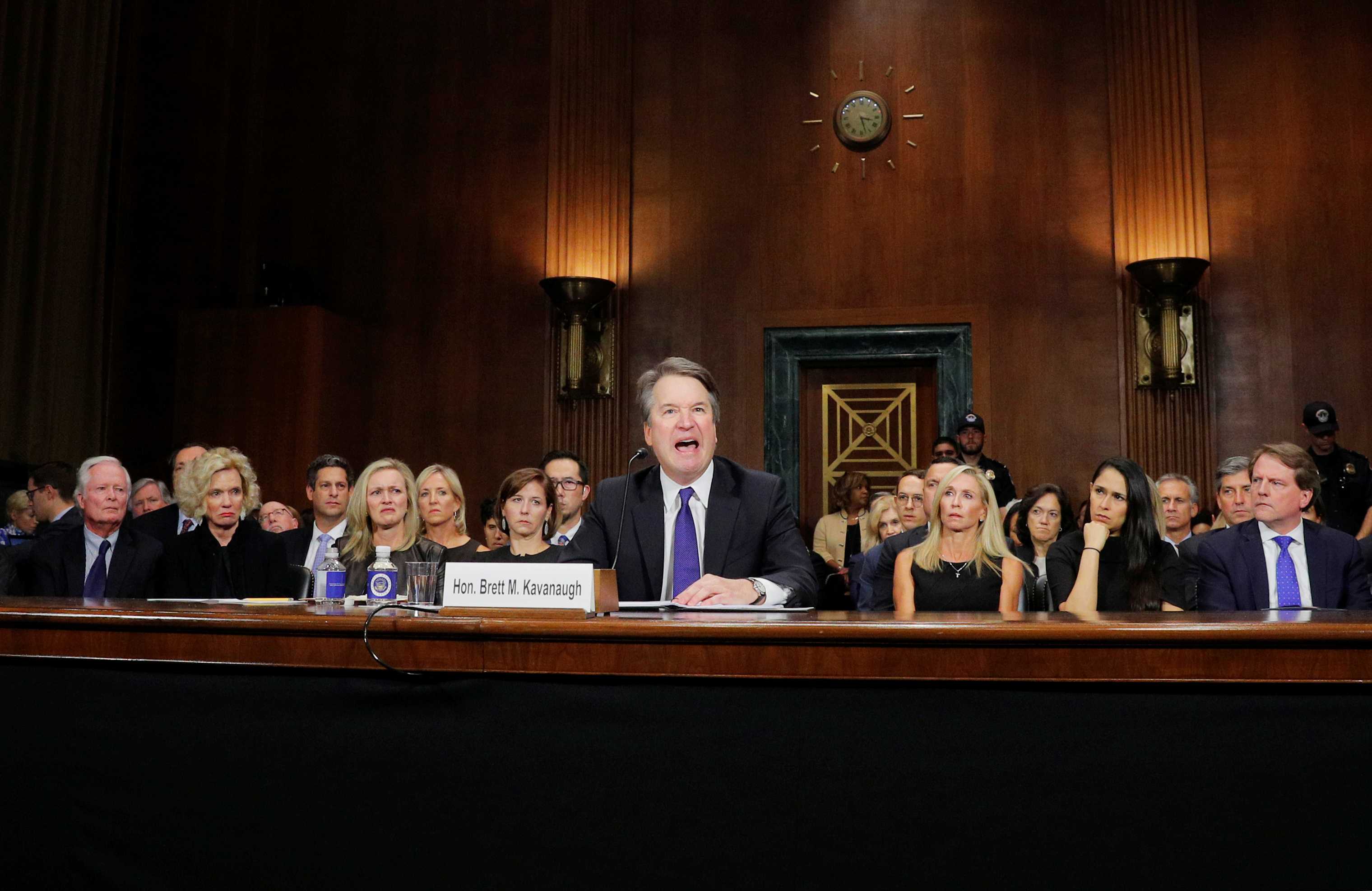 Kavanaugh also fervently skirted around request of a full throttle FBI investigation on several instances. The honest Brett Kavanaugh knew exactly how to circumvent the touchy questions posed by the senators regarding how an FBI investigation could easily clear his name. When asked about an FBI investigation, Kavanaugh looked straight into the camera and gave the coldest stare, omitting no signs of his irritation. He also took a few hearty sips of his iced cold Fiji water while trying to look as cool as cool as a cucumber. Kavanaugh's clever ability to not give straight forward answers portrays how he can skillfully avoid situations that can prove his guiltiness.
For the most part, Kavanaugh knew exactly how to get his audience of followers to admire him even more. At the onset of the Senate hearing, Kavanaugh broke down in tears and showed his fans how human he is. With a tissue box tucked neatly under his chair, he effortlessly wiped his tear stained face during the commercial interims. Kavanaugh accurately pulled off the image of the miserable judge who did not feel the slightest discomfort about being there. His clear emotion made almost all of his audience also fall into tears, as he provided the tissue boxes under each viewer's chair. He also provided significant evidence to his listeners such as a calendar from over 30 years ago that he carefully kept hidden away under his bed the night after the party where he did not get blackout drunk at and did not threaten a woman, just so he could have it for the day he would have to testify. Kavanaugh bashfully admitted: "I always use calendars. I love the little things. They keep track of everything and my goodness do they help you when you get caught in a really tough situation like testifying against alleged rape attempt."
It is therefore fair to acknowledge the fact that Brett Kavanaugh is an intelligent man and we praise him for his ability to think ahead and prepare for the day his Supreme Court nomination would be at stake.