Pickleball Players, Rejoice: Grover Cleveland and Westville Pool Tennis Courts to be Renovated into Pickleball/Tennis Facilities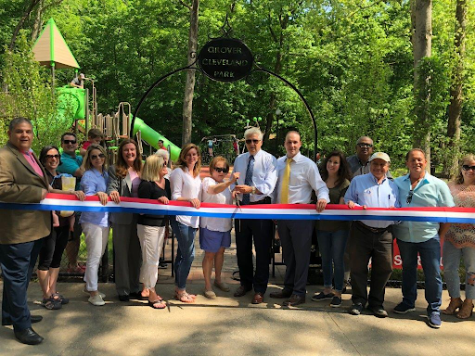 The hottest sport in the area has gotten two new major developments: the Grover Cleveland and Westville Pool Courts, once exclusively tennis courts, are being converted into tennis and pickleball facilities.
The Westville Pool and Grover Cleveland renovations seem to follow the footsteps of the Roseland Park Courts, which were renovated from four tennis courts to four pickleball courts and two tennis courts last year. Pickleball is far easier to pick up and has a generally more social atmosphere than tennis, factors that allowed for a surge in pickleball playing in the last few years. The trend away from tennis courts to pickleball/tennis or pickleball-only facilities demonstrates just how popular pickleball is among local residents. 
On February 9, 2023, it was announced that the Westville Pool's two tennis courts will be replaced with six pickleball courts ("Westville Avenue Pool"). Their shadiness coupled with their relative quietness compared to other local tennis courts made them a local favorite among tennis players. But the explosion of pickleball throughout the area has made it necessary to create more pickleball facilities.
The Grover Cleveland Park courts, renovated in 2018, will once again undergo major work to be converted from four tennis courts to two tennis courts and four pickleball courts ("Park/Playground, Site"). Sita Construction of Goshen, N.Y. was awarded the bid contract of $214,750 for the job ("Essex County Executive").
The Grover Cleveland Courts, while a popular destination, have been riddled with cracks and pools. The renovation is welcome by tennis and pickleball fans alike as a necessary step to address these issues. 
The two renovations are currently both underway. Simultaneously, to tennis players' delight, our JCHS tennis courts are expected to be resurfaced in the coming months, leaving tennis players with only the Memorial Park courts to play on in the Caldwell-West Caldwell area.