The Caldwell Varsity wrestling season started on Monday, November 25th, 2019. Coming off of a huge rebuilding year and only losing two senior starters, the team is expecting an exciting and tenacious season. The previous season, the team had lost a lot of seniors, resulting in a very young team. Even with a lot of talent and potential, the young group had a tough time battling strong and state ranked teams, resulting in a 5-12 record. However, the team fought the whole season with positive attitudes, never letting their heads down, and always being there for one another as a family rather than team.
 Having a young team last season will benefit them in the long run as the underclassmen now have varsity experience and know how to approach tough teams, which will be an advantage for the upcoming season. Sophomore and 132 pounder Marc DeJesus says, "With the rebuilding we have done during the off-season, we hope to bounce back and dominate the mat this upcoming season."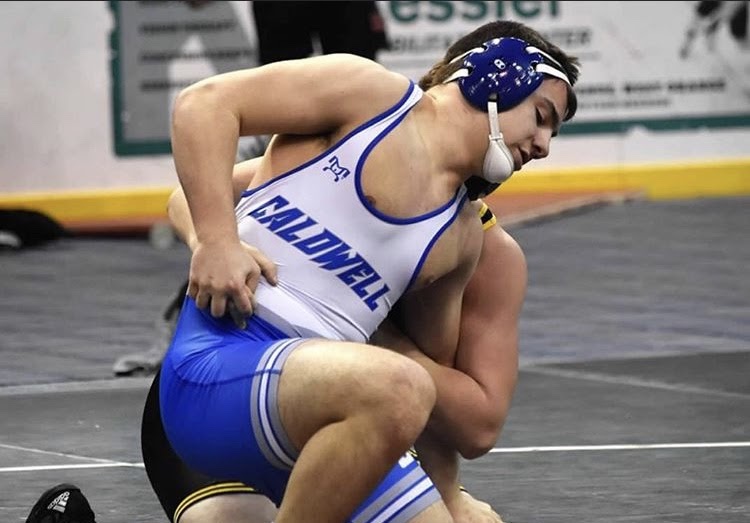 Reflecting on his excellent individual season last year, sophomore and 120 pounder Josh Eng says, "Last year I went farther than I thought I would and saw how with hard work comes success.We hope to do better as an overall team this season." 
This season is especially different and exciting, because it is the first season in 20 years without Gary Garamella as the head coach. Having stepped down, Garamella handed the head coaching title down to assistant coach, Sean Romano. Sean's persistent dedication to the sport and team will carry them far this season with the help of returning assistant coaches, Nick Zarra, Dave Pepe, and 2004 state champion Steve Martell. The coaching staff all have years of experience with coaching and wrestling, and are eager for yet another season with Caldwell Wrestling. New head coach Sean Romano says he is, "Very excited for the upcoming season. A lot of progress being made so far but still a lot of work to be done. We look forward to seeing everyone at matches and appreciate any and all support. We will be ready for every battle we will face." 
In addition to the excitement that arises with the new season, seniors Dom Perna, Dave Giardina, Joe Jenkins, Ricky Caamano, and Jack Askling are in the midst of their final season as Caldwell wrestlers. Bouncing around different weight classes, but expecting to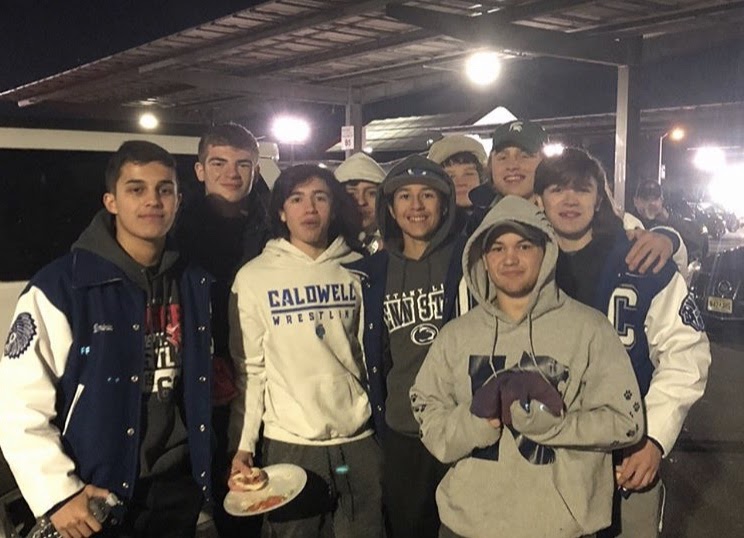 wrestle at either 138/145 pounds Perna says, "I am very excited for my last wrestling season. Last year was a tough rebuilding year, but we have 12 returning starters with experience. I am expecting a good season." 
160 pounder Jack Askling adds, "Everyone is extremely excited for what this season has in store, we're coming in a completely different team." 
With a complete new mentality, 113 pounder Ricky Caamano says, "We are more prepared than ever and we are ready for any challenges our way." 
Bouncing between the 145/152 weight class, Joe Jenkins concludes, "The team's morale is at an all time high, we are excited and ready for the upcoming season." 
Aside from the wrestlers, senior statisticians and team videographers Julia Garamella, Sabrina Russomano, Aliyah Tamimi, and Izzy Caravela are all looking forward to watching the wrestlers one last time. With a new head coach, positive attitude, and extreme young talent, the team overall has huge potential to do really well this season.