After securing a victory over the winless Technology High School, the Chiefs have their eyes set on a winning record that has avoided them thus far, but they must first go through an undefeated Weequahic High School.
However, the first two games of the season did not end in a convincing fashion for the Chiefs. In the first game of the season for the Blue and White, they lost a high scoring affair game against Belleville 57-42. The first quarter was rocky for the Chiefs to say the least, only knocking in six points, ten fewer than Belleville. Though Caldwell's offense would show up for the next three quarters, it was not enough to defeat Belleville's scoring abilities. Belleville was led by Ethan Luarca, who had 14 points along with 3 three-pointers.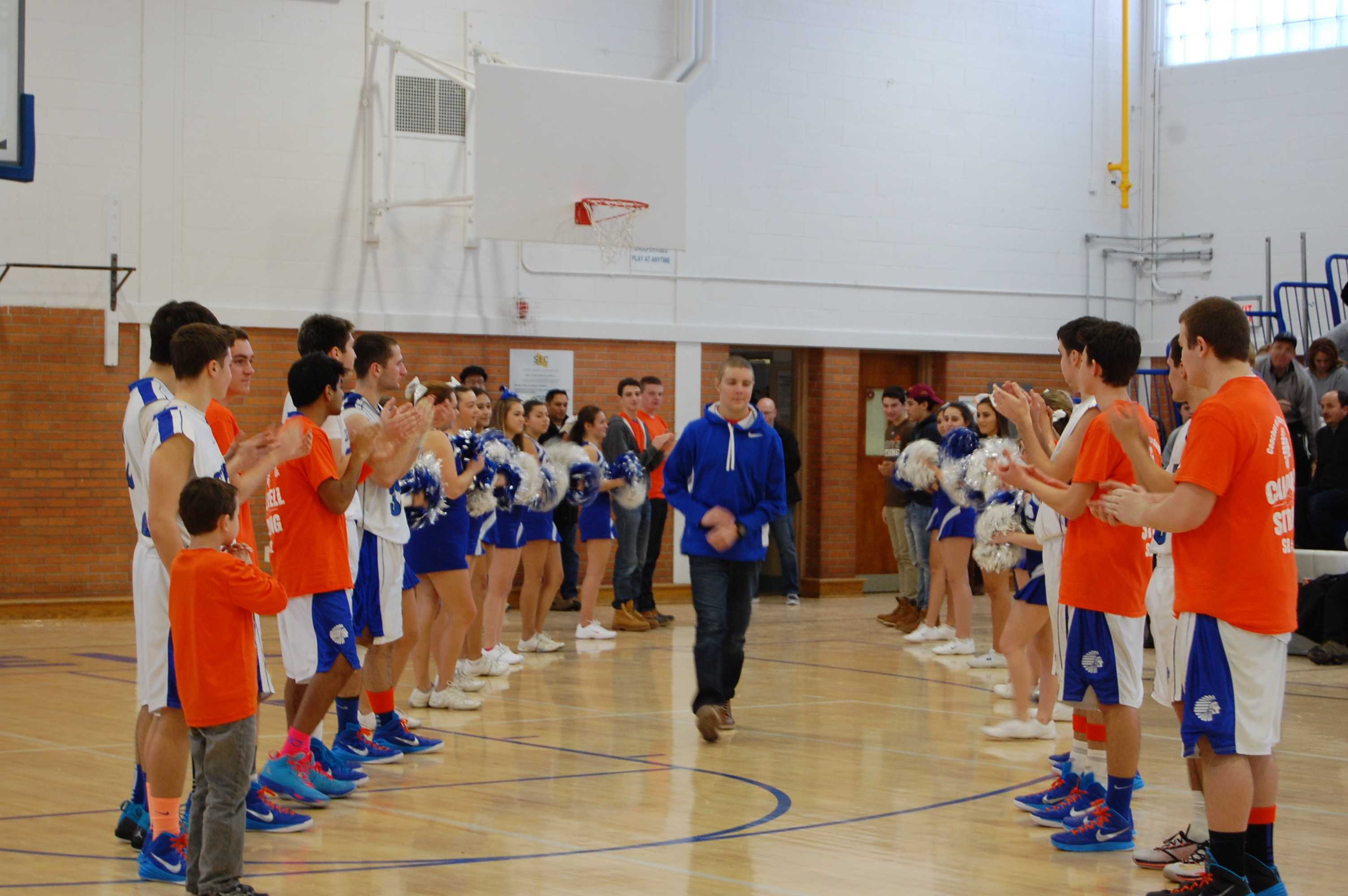 After losing their home and season opener, Caldwell traveled to Newark Academy, only to drop a loss again, losing by a 20 point deficit of 63-43. Caldwell not only lost two games in a row, but allowed another player to score 14 points on them. The player to sink 14 points on the Chiefs for Newark Academy was JaVon Anderson. Six of Anderson's points came from free throws. Along with Anderson's 14 points, Newark Academy's Joe Miller, Jack Szlosek, and Will Hutchinson combined for a whopping 46 points.
With only two days to recuperate after their loss to Newark Academy, Caldwell went up against a 0-3 Technology, where Caldwell was able to pick up their first win of the 2016-17 season by a score of 49-27. Caldwell was on fire in this game, scoring 28 points and only allowing ten in the first half, as well as outscoring their opponent 17-4 within the first eight minutes of the first quarter. The big story of this game was Caldwell's defense, giving Technology only one quarter of double-digit points, which was in the final quarter of the game. On the topic of double-digit points, two of the Caldwell's players were able to accumulate ten plus points. The first being Sean Kinney with ten points in this game, followed by Brian Clarkin with two field goals, two three-pointers, and a total of 12 points.
The Caldwell Chiefs will be headed back home on Thursday, January 5th against the 4-1 and first place of the SEC Freedom division, Weequahic Indians, led by Elijah Ford, who is averaging 23.3 points over four games, and Tajhon Huntley with a total of 17 three-pointers, equating to 51 out of his accumulative 69 points.
The Chiefs fell flat against the powerhouse Weequahic by a score of 73-40. With the loss to Weequahic, the Chiefs dropped to a record of one win and three losses.
Following the loss to Weequahic, the Chiefs went on a three game losing streak. The Chiefs lost to Science Park in Newark 43-37. Three days later, Caldwell lost to Arts High School in a game that was decided by eight points by a score of 60-52. On January 12th 2017, the Blue and White lost yet another close matchup, but this time by six points with a score of 36-30.  
As of January 15th 2017, the Chiefs stand in seventh place with a losing record of one win and six losses in the SEC Freedom division.