Mr. McIntyre Retires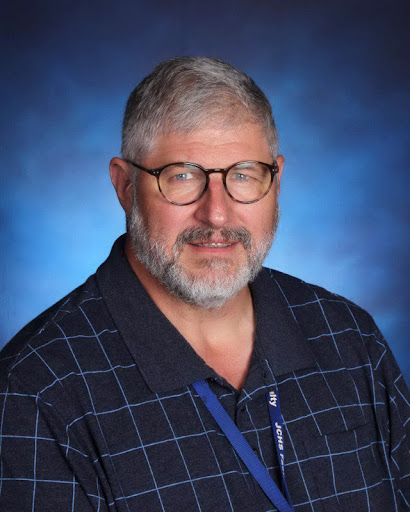 Mr. McIntyre has been a technology teacher at JCHS for 27 years.  Over his time here, he has seen his subject matter evolve as he expanded from teaching woodworking to teaching courses such as Fundamentals of Engineering and CAD.  
His knowledge and efforts have helped countless students learn the intricacies of the various technologies to successfully complete their designs and projects.  As a teacher, "Mr. Mac" was always excited to learn new concepts and explore new ideas with his students.   He is a tried and true problem solver.  
The originator of what his colleagues like to call the Flannel Panel, not only did Mr. McIntyre set a fashion statement in our hallways, but he also served as an instructional leader and coordinator for his department.  
Students will miss Mr. McIntyre's laid back and easy going personality, his attention to detail, his problem solving abilities and his patient support.  We wish him the best as he, Mrs. McIntyre, and their two dogs transition their lives to their lake home in New York.