Caldwell Athletically Becomes a Nike-Sponsored School
For the first time in James Caldwell High School history, Caldwell Athletics has officially become a Nike-sponsored school. In the past, each Caldwell sports team had different uniforms. Football was Nike, basketball was Under Armour, and lacrosse was Brine. Other teams, such as Bowling and Golf, did not reap the benefits of quality uniforms. There was no cohesion between the groups, and each team felt isolated due to differences in uniforms and merchandise. Now, with guidance under head football coach Todd Romano, all of Caldwell Athletics is sponsored by Nike.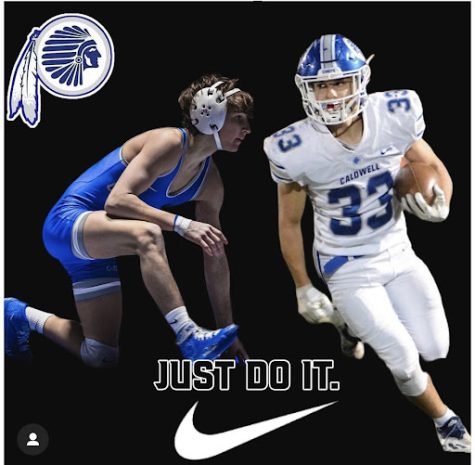 I had the chance to talk with my former coach about this great opportunity, and he was extremely excited about the new changes for our athletic program: "We are very excited about our new Nike Sponsorship and all that comes with it. It shows a commitment from our Athletic Department, Administration, and Board of Education to provide our student athletes with the absolute best in terms of uniforms and apparel. Regardless of your sport, all athletes benefit from the sponsorship." Along with the quality uniforms, players and parents benefit from the team stores all being Nike. If players need new equipment, they can go to the team store and purchase it for a discounted price. The same goes for merchandise. 
Due to the successes of Caldwell's Athletics, the athletes also deserve the best uniforms, equipment, and merchandise. In the past two years, the Caldwell football team has gone 28-0 (highest win streak in New Jersey, 10th in Country) and won two state championships. The Caldwell Basketball team has a state championship under their belt and 49 combined wins in the past two years. The baseball team has a state championship and both baseball and lacrosse will likely make deep runs in the state tournament this year. There is a direct correlation between the success of the program and the reasoning behind a full-out Nike Sponsorship.