A Happy Retirement to Mr. Dubas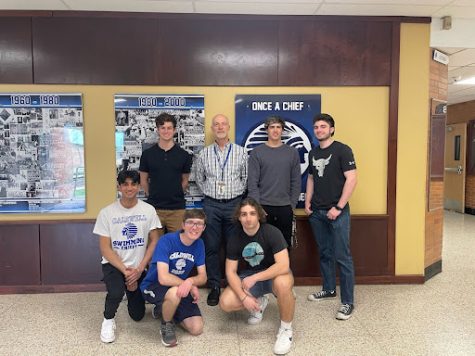 Mr. Dubas is currently the department coordinator for the sciences at JCHS, and over the course of his career teaching at James Caldwell High School he has taught AP Physics, Physics, General Science, and Investigations in Science. Mr. Dubas first started teaching at JCHS in 2002, making this his 21st year at JCHS. In addition to teaching, Mr. Dubas has also coached cross country and bowling. He has served as an advisor to the Science and Technology Club and the Chemistry Olympics Club.
Prior to teaching, Mr. Dubas had a career as an engineer. He received a degree in Mechanical Engineering from Rutgers University. He had several different jobs in power plants, the automotive industry, high definition TV, and in telecommunications. Mr. Dubas's students appreciate how he integrates this experience into his class. Senior and AP Physics student, Payton McGoldrick says she appreciates how Mr. Dubas "uses his knowledge and expertise from his time working as an engineer to apply physics concepts to real life. This enriches our learning and allows us to go further than the textbook."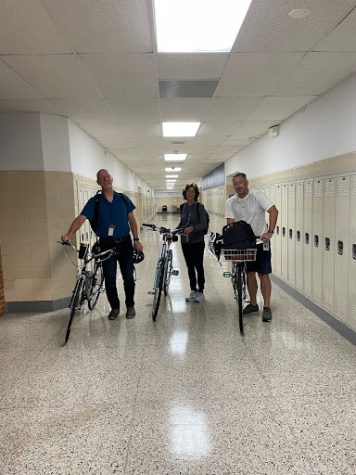 Some of Mr. Dubas' favorite memories at JCHS include taking many students on their first ever roller coaster, Kingda Ka, at Six Flags Great Adventure for Physics Day. With his students, he has won the Physics Olympics twice and many awards at the Chemistry Olympics. Mr. Dubas says that there is "nothing better than having students and athletes come back to share the great things that have happened in their lives."
Many JCHS students may know that Mr. Dubas's wife, Mrs. Dubas, teaches Foods and Clothing at JCHS. Mr. Dubas shared that Mrs. Dubas first encouraged him to apply for a job at JCHS when they had trouble finding a Physics Teacher. Mr. Dubas says that he always knew that he wanted to teach, and when he had reached the point in his career where it was a good opportunity to become a teacher, he was able to get the job at JCHS and has been here ever since. He finds teaching Physics to be a great fit because it is a natural extension of his experience as an engineer.
Mr. and Mrs. Dubas have both taught at JCHS for many years. Mr. Dubas enjoyed teaching with his wife and was glad that Mrs. Dubas could put in his sub plans. A fun fact about Mr. Dubas is that he met Mrs. Dubas taking a karate class at Rutgers University. 
Mr. Dubas will be missed by both students and faculty next year. He advises students taking Physics in the future to work on practice problems and find a study group to succeed in physics. Dr. Trause, the World Language Coordinator had this to say about his esteemed colleague: "Mr. Dubas is a colleague upon whom all faculty, not only those within the science department, can depend." 
AP Physics senior, Emma Phillips, writes: "Having Mr. Dubas as a teacher was great because he is always ready to see a problem from another angle. He knows that there isn't one perfect way to get an answer so he teaches by showing us multiple ways to solve a problem."