JCHS Teacher Mrs. Dubas Retires after 16 Years
Mrs. Dubas has worked at James Caldwell High School for the past sixteen years teaching foods and clothing. Before teaching at JCHS she worked at many other schools prior, such as Ramapo High School and West Essex High School. I interviewed her to see what her favorite parts of teaching and favorite memories were.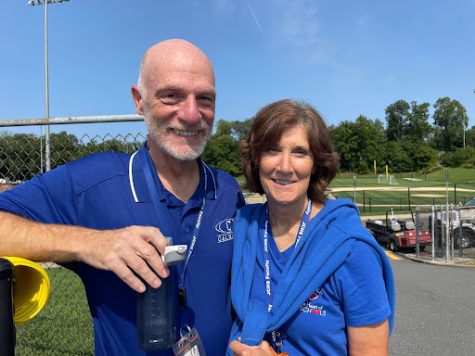 Q: What inspired you to become a teacher? 
A: I was not a teacher at first, and I worked in restaurants. My friend who was a teacher suggested that I start teaching because I was very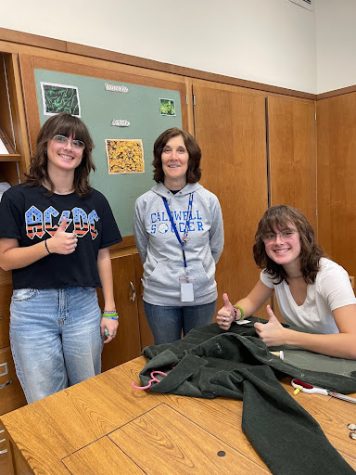 patient and understanding. So, I decided to give it a try.
Q: What is your favorite part about teaching? 
A: My favorite part about teaching is when people are successful. I love to watch my students finish sewing something they worked hard on in clothing, or when they enjoy the dish they made in foods. 
Q: What do you hope JCHS will do with the sewing program following your retirement?
A: I really hope they continue it because it took me a long time to get it as big as it is now. JCHS is one of the only schools that still teaches a sewing course. 
Q: What is your favorite memory from teaching?
A: My favorite memories are when former students come back to talk about their careers in design and culinary school. Some of my students have gone to FIT, and have come back to talk about fashion and design. 
Q: What are you looking forward to most after retiring?
A: I am excited to start the next chapter in my life.
JCHS is one of the only schools to still teach sewing as many other schools have stopped teaching it. West Essex used to teach sewing in their middle school, but has not had it at the high school level in a long time. Nutley canceled their sewing program in order to clear up classroom space, and has not taught sewing since. Sewing at JCHS formerly had fewer classes, but now has an intro class, regular class, and advanced class. We at JCHS definitely hope that we can continue to learn sewing for many years to come.