James Caldwell's Production of "Grease" is a Hit!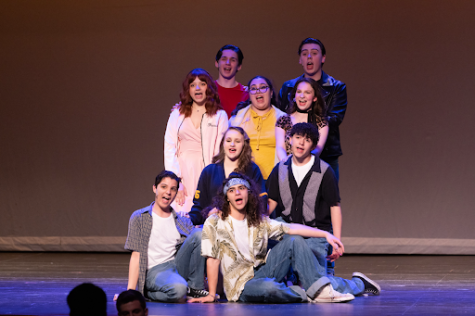 On March 24-26, James Caldwell High School proudly performed their production of "Grease!" The cast consisted of 38 actors, with female leads being double casted, 17 members of stage crew, and of course, 3 stage managers.
All four shows went phenomenally, with a large audience each day. Viewers were able to enjoy the intricate choreography, flawless singing, and of course, the great quips and jokes. Songs from the popular movie, like "Summer Nights" and "Hopelessly Devoted" were performed, along with musical exclusive songs, such as "I'm all Choked Up," that some were unfamiliar with. Nonetheless, all were a hit!
A pinnacle of the production was the electric car, which appeared on stage multiple times. The audience was shocked to see that the car was able to drive on and off stage. "Greased Lighting," a song sung in the first act by the male leads, got all the attention and applause it deserved. Not only were the vocals outstanding, the constant movement and driving off the car added to the magic.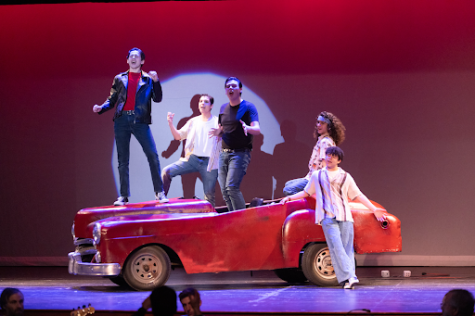 Taking place in the 1950s, Grease follows the story of high school students. Cast members were able to connect with their characters, making the production even more realistic and sentimental. Along with connections with their own characters, the actors formed tight friendships with each other. Over the past few months, cast members created bonds as they worked on the show. 
Senior Angie Ruiz, who starred as Rizzo the first two nights, gave insight on her time working on the production. She said that "the experience of Grease was definitely the best one I have had so far. I am so glad that for my senior show, I had one that made me great friendships and was an unforgettable experience. The entire cast was extremely talented and was very supportive of each other. I believe that we accomplished an amazing show, and I could not have been more proud or impressed with what we were able to do."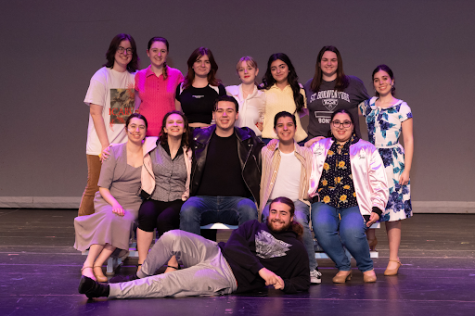 Alex Feakes, a senior who starred as Doody, had a similar experience to Ruiz: "I have been in countless productions throughout high school, and nothing can match up to the chemistry that our cast had. Everyone was respectful and supportive of each other which is what the theater arts are all about. It was by far the best musical to be a part of, and I miss it now that it's over." 
The hard work paid off, as the show was a huge success. Congratulations goes out to the cast, crew, staff and anyone who contributed to the magic of Grease. JCHS is looking forward to their next production!