A Review of Netflix's 4th Season of You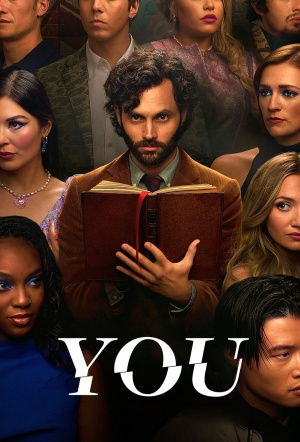 The first five episodes of Netflix's You dropped on Netflix on February 9th and the last five were released on March 9th. The season marks the second to last season of the show. The season was long awaited by fans of the series and I think that the season definitely met fans' expectations. The season introduces new characters and a new setting. The series' main character, Joe, continues to stalk people, but this time he visits London. After his actions in the previous three seasons, he gets a fake ID and changes his name to Jonathon Moore. He becomes a professor at a nearby school and gets his way into "London's Elite." There he meets new people and gets involved in high-profile murders. The first five episodes start the season off pretty slow, but as the season progresses the storyline picks up speed and the episodes left me wanting more. The finale is one of the best episodes of the entire show. 
Personally, I think that the first five episodes, which were released first, were lacking drama and I wasn't anxious to continue watching. However, as soon as the second set of episodes was released, my opinions on the season shifted. The season took a turn for the better, and I was finally able to become interested in the storyline. Without spoiling the end of the season, the last three episodes reveal an unimaginable plot twist. The plot twist definitely made the season worthwhile and worthy of a good review. As previously mentioned, the season introduces many new characters. Personally, my favorite new character in the series is Lady Phoebe. However, I do think that the duality between Joe and new love interest Kate is not good and lacks the passion and plot that Joe and Love Quinn had in seasons two and three.  
Since the season's release, the fifth and final season of the show has been announced with Penn Badgley confirmed to return as the show's main character. Whether or not the new characters introduced in season four will return is still unknown, but based on how the season ended, viewers can guess that Kate will return. The season currently holds a 94% on Rotten Tomatoes, a website where television reviewers submit their reviews and the scores collectively add up to an average. The show was met with critical acclaim. Out of five stars, I would give season four stars, and I would recommend it to fans of the show.