The Highlights of the JCHS Music Marathon
After three years without a proper Music Marathon due to COVID-19, the JCHS Music Marathon returned. From 10 AM to 7 PM, on February 25th, activities and performances ranged from children's hour to a preview of the musical Grease. We saw performances from the chorus, band, orchestra, solos, and more. While everyone did a fabulous job, I would like to highlight some of the favorites from the day.
To start off, my favorite performance that I watched was the band. They performed "Bohemian Rhapsody," a song from "Mulan," and a song from" Pirates of the Caribbean." I think they sounded amazing. "Bohemian Rhapsody" was my favorite out of the three songs. I was very impressed with their ability to stay together and their overall sound.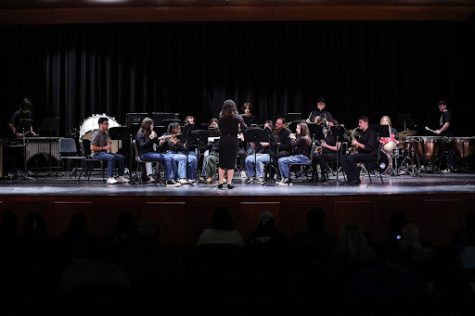 Gianna LaBianca, a senior at JCHS who has been involved in the Theater Arts program for four years, commented on the Music Marathon. 
What was the best part of the Music Marathon, in your opinion?
"One of the best parts of the Music Marathon was the Children's Hour. It was a great start to the music marathon and a great opportunity for students to get involved and provide a fun experience for kids. We made sure they had a good time by doing a Disney sing-along, making bracelets, face painting, tattoos, and more."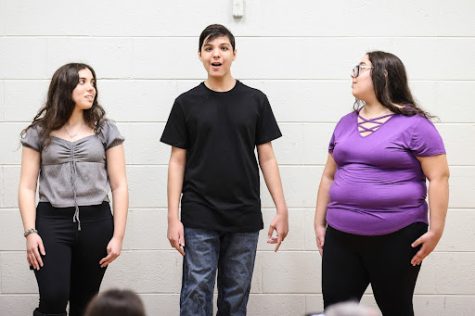 What were your top 3 favorite performances?
"I really enjoyed the little boy who played the piano. He was Mr. Downey's student and did a great job. I also loved the Retromen because they sounded so good, they blended well, and their pieces were so fun. My last favorite performance was the Feakeses (Alex, Sabrina, and Angelina), who performed "Magic Carpet Ride" from Aladdin. I enjoyed it because I love that song, and it sounded very nice."
Angie Ruiz, who recently joined the chorus this year, reflected on her first Music Marathon experience. 
What was your favorite part of the music marathon?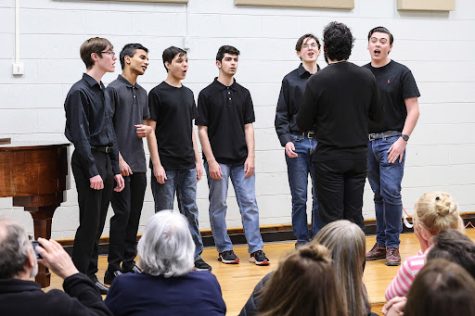 My favorite part was watching the solos. I liked hearing people sing and seeing people perform that I'd never seen perform before. The Retromen and the JCHS Dance Team were my favorites. The Retromen sounded good, and many of them are in the Drama club with me, so I was excited to see that. I loved seeing Kelly Santana dance and see the club that she founded flourish.
What performance of your own did you enjoy? 
I enjoyed performing with the Concert Chorus. During our performance, we had commercial breaks because our theme was theme songs. It was nice seeing everyone laugh at our skits. We made signs for every TV show, and I made a sign for the Addams Family. I also painted the fake TV that we used, so it was cool to see it in action.