JCHS' Winter Sports Season in Review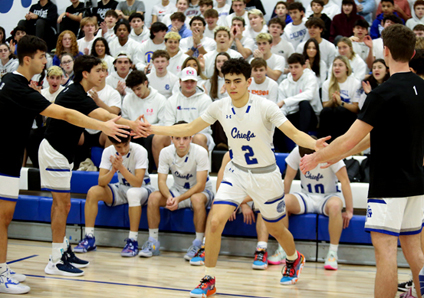 This winter sports season has been a must-see event for all JCHS students.  The boys and girls basketball, wrestling, and swimming teams have all had exciting seasons, to say the least.  As these teams begin to enter into the postseason, let's take a look at their highlights from this season thus far.
For the second year in a row, the Boys Basketball Team is the Conference Champions in the Super Essex Liberty Division, with a current record of 18-5.  Earlier in the season, the team were also the Champions of the Annual Holiday Tournament. Throughout this season, there have also been individual successes that deserve recognition.  During the Holiday Tournament, Coach Mike Fess earned his 400th win as the head coach of the team, defining this accomplishment as, "a credit to the kids that you have and the coaches that you have."  Recently, Senior Ray Zamloot made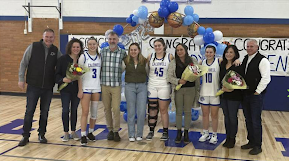 headlines for the team, as he impressively earned himself a 1,000 point career.  The boys will look forward to success in the remainder of the regular season and upcoming postseason.
The Girls Basketball Team has also had an eventful year, with a current record of 10-13.  When asked about this season, Senior Cassidy Brown said, "Although it hasn't been quite how we planned, with some injuries and tougher divisional games, we have made the most out of it.  We hope to do our best in the remaining regular season and state tournament." The girls will play Newark Central, at Newark Central, in the first round of the state playoffs, and hope to earn themselves a win.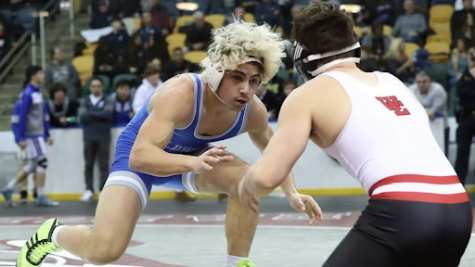 Moving away from basketball, the wrestling team also had a successful season, earning themselves second place in the State Sectional Championships.  The wrestling team had a final winning record of 20-5, and hope to continue their success in the Districts.  Senior Ian Flanagan earned himself the Super Essex Conference wrestler of the week during the season, and received a First Team All Conference mention.
To finalize the winter season at JCHS, the Boys Swimming Team ended with a 3-6 record, and the Girls Swimming Team ended with a 5-5 record.  Although the boys team did not make it to the state tournament, the girls team made it all the way to the semi-final round of states.  Remembering the season, Senior Danielle Perry said, "Overall, the team had a really good run.  On both the boys and girls team people had to try new events, which showed the depth our team had.  Over the season we worked really hard, people got new PR's, and the girls team even made it to the semi-finals!"