1979 "Sweeney Todd" Musical Makes Its Return To Broadway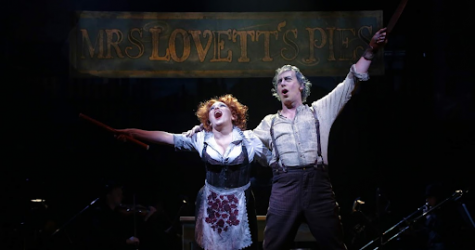 The "Sweeney Todd" musical returns to Broadway after 18 years when its tour ended in 2005. With Josh Groban as the Demon Barber himself, Tony Award Winner Annaleigh Ashford as Ms. Lovett, Gaten Matarazzo as Tobias, and Jordan Fisher as Anthony, the show is going to be an obvious hit. The spring performance will begin this year on February 26 at the Lunt-Fontanne Theatre in New York. This will be the third revival of the show which began in 1979 and came back again in 2005. Sweeney Todd has had multiple different adaptations including a movie featuring Johnny Depp and Helena Bonham Carter which came out in 2007, bringing a newer and younger generation of "Sweeney Todd" fans. 
The show will be directed by Thomas Kail who had previously directed Lin Manuel Miranda's hit broadway musicals "Hamilton" and "In the Heights." It will also feature music and lyrics from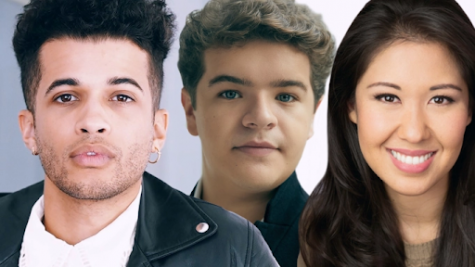 Broadway legend Stephen Sondheim, who had written the original songs for "Sweeney Todd" in 1979. As well as works by Sonheim, Jonathan Tunick will provide orchestrations for the 26-piece orchestra. Olivier Award Winner and three time Tony award nominee, Steven Hogett will choreograph the musical and Alex Lacamoire will be the music supervisor. Despite the fact that "Sweeney Todd" has had several revivals this is the first time since 1980 that "Broadway audiences will experience Stephen Sondheim's Tony Award®–winning score as it was performed in the original production—with Jonathan Tunick's classic 26-player orchestration on an epic scale"(broadwaydirect.com)
The musical tells the story of a vengeful serial killer barber named Sweeney Todd, who had returned to London to seek out his long lost family, and a cannibalistic meat pie shop owner named Ms. Lovett. Ms. Lovett and Sweeney form an unusual partnership and friendship where Lovett uses Sweeney's dead customers to make meat pies allowing Sweeney to stay unsuspected by the townspeople.