States and Universities Alike Are Banning TikTok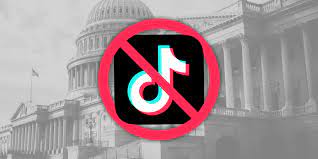 People across the country can agree that TikTok has had several adverse effects on society. Like any social media platform, TikTok has been used to spread false and misleading information, brew unrealistic body standards, and dilapidate people's attention spans. These ramifications are worrisome, but none of them are why several colleges and states have decided to ban the app. 
Auburn University in Alabama, Boise State University in Idaho, and Montana State University are among numerous colleges that have decided to ban the controversial app. This fervor started in South Dakota and Alabama, where legislation to limit TikTok first passed, causing colleges in the area to soon follow. In most cases, students and state residents will still have access to the app, as TikTok will only be restricted on state or university-issued devices and devices on the state or university WiFi networks. However, there is a major loophole: students and state residents can access the app through their cellular data.
Consequently, many students feel that the bans on the app are not effective or even warranted. They can still easily access the site, and many of the colleges with restrictions have yet to disband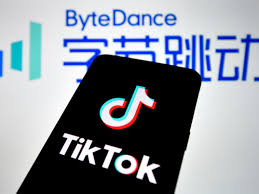 their university TikTok accounts.
So, what precipitated these bans in the first place? For a long time, TikTok has been associated with threats to national security and potentially jeopardizing users' privacy. These fears were confirmed and heightened in December when an internal investigation of TikTok discovered that employees had stolen data from users, including journalists, in the United States (New York Times). Thus, some states and universities have banned the social media platform for cyber security reasons.
 The safeguards imposed on TikTok, or at least the debate surrounding them, will continue beyond just states and universities. So, the question is, what's next? TikTok was banned outright in India, and the app may be nearing the same fate here in the United States. Last month, a bipartisan bill, the ANTI-SOCIAL CPP Act, was introduced to the Senate floor that would ban any social media networks operating in or under the jurisdiction of certain countries, including China and Russia (YahooFinance), like TikTok. Additionally, the Committee on Foreign Investment, which investigates national security risks, has been working to limit TikTok to protect Americans (YahooFinance). President Biden has also passed another piece of legislation to limit TikTok, signing an executive order to bar federal workers from using TikTok on government-issued devices.
For better or worse, TikTok has become an integral part of teenage culture. Many colleges and states are taking steps to combat the dangers of the app, even though they may not be entirely effective.