My High School Experience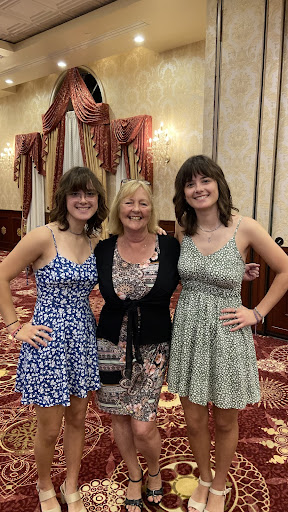 If my freshman self saw me today, I can confidently say she would be pretty proud. I don't think that my fourteen-year-old self could have ever expected to become the captain for the Varisty Tennis team at James Caldwell Highschool, be elected as best artist for senior superlative, or even make it into the Top 10% of her class in her senior year. Over my four years at James Caldwell High School, I have changed and matured a ton as an individual. In this reflection, I want to touch upon some of the main things that shaped the person that I am today. 
During my freshman year of high school, I decided to try out for the varsity tennis team. With much hard work and a little bit of luck, I secured a position at second singles. Throughout my years in high school, the tennis team was a major factor that changed me for the better. My team members taught me perseverance and determination, never allowing me to give up, no matter how bad things seemed to be. As my confidence in my abilities grew, tennis became a sole focus of my summer and fall months. As my love and knowledge for the sport grew I even began teaching tennis lessons, and felt myself becoming more of a leader. Coming back to the tennis team for the last time as a senior, my twin and I were given the position as co-captain, a reward for our hard work, leadership, and team spirit. Though being on the tennis team was not always a walk in the park, as my coach was very demanding, being on a team and playing in a sport at a high level taught me hard work, perseverance, and dedication. It also taught me to never let people get in the way of the things that you want.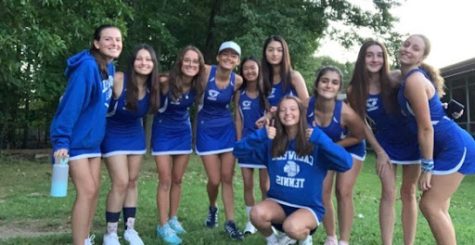 Not only had tennis been a major part of my life, but art had been a major factor for me as well. Entering high school, I had always had a passion for art, but I would consider myself a lazy artist. I drew when I wanted and I drew whatever I wanted. My skills were mediocre, and I wasn't improving as much as I would have liked. Entering the art wing as a freshman and seeing the talented works of art hung up around the class rooms and school lobby, I found myself more determined than ever to improve in my abilities. I wanted my work to be shown off in the hallways, and in order to do that I needed to practice, and I needed to be focused. Over the course of the next for your years, I dedicated much of my time to improving my artistic abilities, taking art classes in school, and working tirelessly at home in order to get better. Finally, as a senior, my hard work seemed to pay off. I was able to join the AP Studio Art class, got selected as Best Artist in the Senior class, and even got submitted into the Teen Arts Festival. Art has shaped so much of my high school life, and I am now moving on to college to study graphic Design and Animation at Marist College. 
The last thing I want to touch upon is academics. High School isn't easy, and it requires a lot of work. Entering James Caldwell at fourteen years old, I had always been dedicated to my studies. Never having received below High Honors in middle school, I felt fairly confident that I would be just fine. However, I was hit with a wake up call. The workload in high school was way more extensive than it was in middle school. Teachers grade harder, and classes are more difficult. Throughout my four years I took many honors and AP level courses, and believe me I struggled. However, taking these courses were important for my growth, as I learned how important it is to work hard, take advantage of the help from those around you, and dedicate oneself to success.
Now, as I look back at my last four years of high school, I feel nothing but fondness. I have learned so much about myself and learned so much from those around me. I have also grown as an individual, and feel so much more confident as I head off to college in the following months.