My High School Experience: 8/11/19 – 6/23/23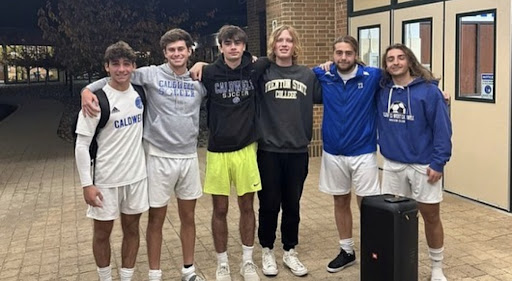 My first high school memory was from soccer tryouts on August 11th, 2019. That was the day we did the Stanford Test. We had to sprint laps around the track and back and forth on the turf field in 90 degree weather. At the time, I had a lot of trouble with this and I was barely able to do it. That was my first high school memory. I made friends through the soccer season and created memories with new and old friends playing the sport that I love. Some of my closest friends during every soccer season and throughout high school were Luke Carino, Jimmy Quagliana, and Dominic Vandermolen.
Freshman year was a fun time in my life, and I enjoyed hanging out with my friends and playing soccer. Then March 13, 2020 hit. Two weeks off of school because of some virus. I remember I went to the Oval with the soccer team after school and played keepaway and scrimmaged. And then the world shut down for months. I would have Zoom calls and google meets for school, and I couldn't really see my friends anymore. While all of my friends had little to no work, for some reason I was given an immense amount of homework. However, I still remember two seniors who I really looked up to. Brendan Coughlin was extremely funny and probably the nicest person I've ever met. He was always someone I could talk to and someone who was just extremely likable. Earlier this year, I ran into him on a college visit. That college was Saint Joseph's, and it is the school that I will be going to for the next four years. Like Brendan, Matt DiBlasio was super nice and funny. In gym class one day, we played partner dodgeball and when I didn't have a partner, he left his friend and played with me, and we won. That is a memory I will never forget. I want to thank them for creating core memories in my life that I doubt they remember.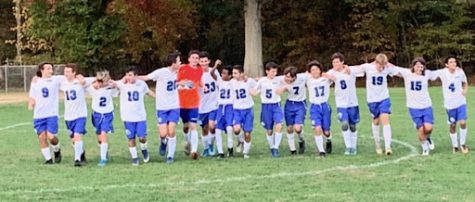 Sophomore year was no different from the end of freshman year. I still had a ton of homework and couldn't see my friends. During a soccer game sophomore year, a kid grabbed my collar and then pushed me, so I decided to slap him. Looking back, it wasn't the smartest choice, but I did it, and received a 5 game suspension. This was a whole month of me not being allowed to play due to teams having COVID and bad weather. 
In the spring, I joined the tennis team. Tennis was canceled freshman year due to COVID, but it was back on for sophomore year. I loved playing tennis, and I felt at peace playing. Junior year was a very tough year for me academically. I struggled in Spanish and Physics. My interest in soccer was slowly fading away because of how I was playing. I had an ankle injury that never healed correctly, and it was affecting my play. I sat on the bench for a lot of the season and didn't feel the same love for soccer that I always had. 
In the second half of the year, things started to get better for me. I took an English class called Public Speaking with Ms. Sarro. This was and still is my favorite class I've ever taken. It was always the highlight of my day. I had so much fun in that class doing something that I could have never imagined enjoying. Now, I love public speaking, and I feel very comfortable coming up with speeches and telling stories on the spot. I want to thank Ms. Sarro for making my day almost every day of the second half of junior year. Tennis was also extremely enjoyable junior year. I became friends with Max Levine, Brandon Myers and Brayden White, as well as strengthening friendships with Garret Loeloff and Adin and Ryan Lieblein. I want to thank all of them for making the tennis season such an enjoyable environment.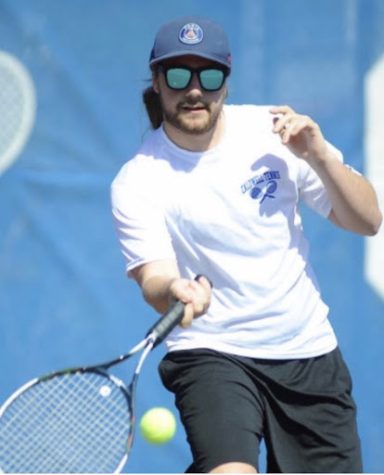 This past year was one of the best of my life. I played varsity soccer, and even though I didn't have much playing time and our team wasn't that successful, I had so much fun. I also made a lot of new friends this year and was able to enjoy myself. I was part of stage crew in the spring play. This past year, it was "Grease." This is something that I never really thought I would enjoy as much as I did, and I truly wish I would have done it all four years of high school. I was also the tennis captain senior year, and I loved every minute of it. I loved hanging out with my friends on the team, and I got closer with so many people including Alan Huang. Words cannot describe how much I enjoyed playing tennis and soccer and doing stage crew with my friends these past four years.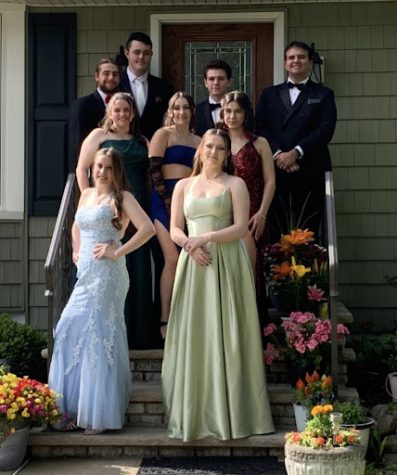 I wanted to thank Emily Mautone, Amelia Daly, Garret Loeloff, Steven Betchler, Adrianna Geiger, Luke Carino, Dominic Vandermolen, Jimmy Quagliana, Theo Meany, Max Levine, Brayden White, Alan Huang, Adin Lieblein, Ryan Lieblein, Alessandra Bellomo and Claire Kiernan for being some of my greatest friends throughout my four years at JCHS.