Senior Farewells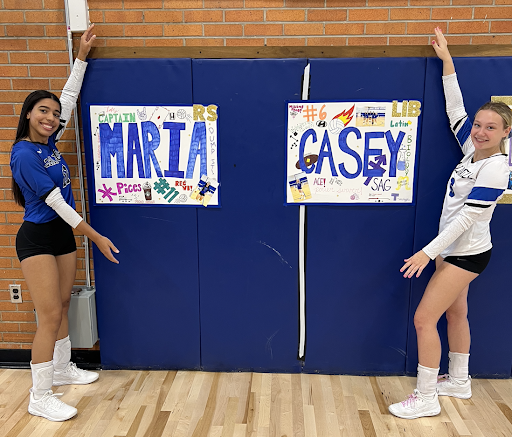 At the beginning of my senior year, I made the decision to switch into the journalism elective to make my schedule a little bit easier. I can now say that I'm glad I made that decision. It's funny that I'm ending senior year writing for the school newspaper, because I was actually a member of the newspaper in middle school. Looking back at my writing from middle school, I can confidently say I have improved as a writer since then. In high school, I continued to be involved in clubs, just not the newspaper until my senior year. 
I would tell incoming students that joining clubs and sports is a great way to get involved. You get to meet new friends and find people with similar interests. Some of my favorite memories of high school are playing on the volleyball team and being a member of the student council. As a freshman, I joined a bunch of clubs, but as a senior the clubs I'm involved with are ones I truly enjoy.
Being a member of the yearbook staff and getting to work on the yearbook for my senior year has been so much fun. I never realized how many pictures were needed for the yearbook until my storage started to fill up from all the pictures I took. I've always loved capturing pictures and memories, so working on the yearbook was an amazing way for me to spend my senior year. The journalism class has worked hard to finish the yearbook, and I'm so excited to see the final product. I'm so grateful to Mrs. Callaghan for creating this elective and giving students a chance to participate in the yearbook and newspaper during school.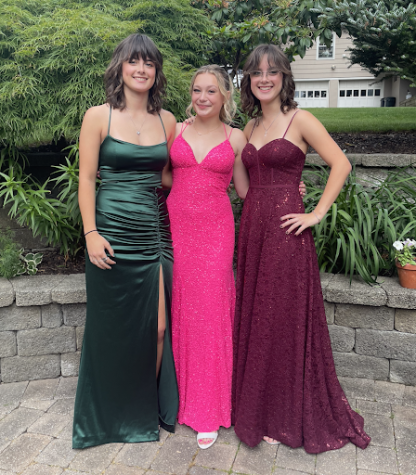 Taking prom pictures with Marisa and Christina Brown, other members of the journalism class. 
At the beginning of freshman year, I remember hearing the seniors speak about how quickly the four years at JCHS went by. As a senior about to graduate, I can say that is true. It feels like my time here has gone by so fast. I'm still processing that I'm about to graduate and it feels crazy that I will soon be a highschool graduate. I have enjoyed my four years, but they have passed by so quickly. I would tell incoming students to capture the memories so that they can remember all the fun times they had in high school.
From taking senior pictures on Bonnell to prom and the academic banquet there are so many fun events senior year, I would tell underclassmen to live in the moment and enjoy every minute. In August, I will be moving over 800 miles away for college. Although I couldn't be more excited, I know I will miss home. I'm so grateful to my teachers, family and friends for supporting me over the past four years and I can't wait to see what comes next!