FBLA's Trip to Atlantic City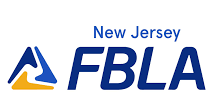 Future Business Leaders of America, more commonly known by its acronym FBLA, is a non-profit educational organization for high school and middle school students interested in business and entrepreneurship. The organization aims to help students develop leadership skills, expand their knowledge of business, and prepare for careers in business-related fields. FBLA offers a range of programs and activities, including competitive events, leadership conferences, and community service projects.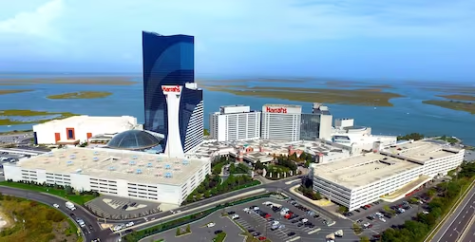 Every year, the New Jersey FBLA State Leadership Conference takes place. It is an annual event organized by the New Jersey chapter of FBLA. High schools from all over the state compete in different competitions and events. Some of the most popular categories include business ethics, international business, marketing, and coding and programming. It is a three-day event held at Harrah's Casino in Atlantic City. This is the second year James Caldwell High School has attended the convention because we did not have an FBLA club until after COVID ended.
On March 6, all the kids attending the convention left school after lunch to head to Atlantic City. We arrived at Harrah's later that afternoon and settled in. At night, we all got dressed up and attended the opening ceremony to learn about the conference and the events taking place. To conclude the first day's activities, we attended the meeting for the North Central Region, the region our school is in based on its location in New Jersey.
The next day was competition day. Everyone who competed in an event besides the written test had to compete at a specific time. The second day is by far the busiest of the convention, with all the different things taking place. Here is a sample of the schedule we had:
Tuesday, March 7th
7:20 AM – Open Events Pick-up (Wildwood Registration)
8:15 AM – Meet outside Wildwood 16 (Lounge)
8:30 AM – Competitive Events begin
9:00 AM – The HUB and Workshops begin (hourly)
12:00 PM – Lunch (Avalon 11 & 16)
1:30 PM – Competitive Events continue
2:00 PM – Workshops continue (hourly)
5:00 PM – Finalists Announced
5:00 PM – Campaign Booth Setup (Wildwood Prefunction)
5:30 PM – Election Campaign Booths (Wildwood Prefunction)
6:00 PM – State Officer Voting begins (Online)
6:00 PM – Competitive Events Finals begin
As you can see, it is a very jam-packed day with events in the morning, afternoon, and evening. It was mandatory to wear a full suit for the entire day, and the attire was strictly enforced, with one student even getting yelled at for not wearing dress shoes.
On the final day of the convention, the highlight was the awards ceremony. It is the time when they announce the winners of all the events. Everyone goes into the convention center and takes a seat with their schools as the regional presidents and state presidents announce the results. James Caldwell made the finals in many events, and some people even received medals and qualified for nationals. Here are a few of the students who took home awards: