The Last Frontier's Great Race: The Iditarod
Every year for nearly two weeks, about fifty brave men and women race through Alaska on sleds pulled by 12-14 dogs, battling the elements to reach the finish line. These racers, known as mushers, must pass through several checkpoints where they can rest, eat, and seek medical attention for themselves and their dogs if necessary. Mushers are required to take two eight-hour stops and a twenty-four-hour stop at three different checkpoints to ensure they and their dogs get enough rest and a healthy calorie intake after days of racing. This year, Ryan Redington won the Iditarod and took home the $500,000 prize.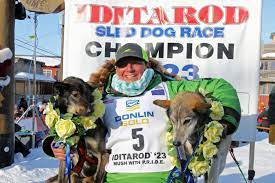 In 1925, a diphtheria outbreak hit the village of Nome, Alaska. The closest medicine was over 1,000 miles away in Anchorage, and there were no airports or trains nearby. Governor Scott C. Bone decided to rely on the best dog teams and drivers, who would station themselves along the 700-mile route from Anchorage to Nome. A 20-pound package of medicine was delivered through the frozen terrain by dog sled. The dogs and mushers braved high winds and -50 degree temperatures. Gunnar Kaasen, stationed at the second-to-last checkpoint, received the medicine and set out immediately. He and his team fought through 80 mph winds and a blizzard. Kaasen's sled flipped, flinging the medicine into the snow, but he found it and kept going. The blizzard was so bad that he couldn't see his team and had to rely on his lead dog, Balto, to guide them. When the last rider was not ready, Kaasen took it upon himself to finish the trek to Nome. They made it, and the medicine was delivered to the grateful people of Nome. A statue of Balto now stands in Central Park in New York City. In 1973, a dog sled race was introduced to commemorate the heroic actions of the dogs and drivers who saved the village of Nome. It became an annual event known as the Iditarod.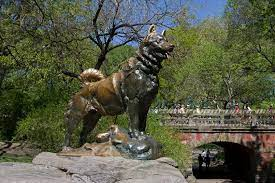 In third grade, I discovered the Iditarod through my school's library class. Each student was assigned a musher, and I was assigned Jeff King, a four-time Iditarod champion known as the "Winningest musher in the world." I became hooked on the race and was sure King would win when he reached the last checkpoint before the finish line. But one day, checking the standings, I learned that King had dropped out of the race. I read countless articles and discovered that he was blown off the trail by high winds and had to abandon his dog team to seek help on foot. Fortunately, he and his dogs were rescued. Dallas Seavey went on to win that year's Iditarod in a close race with Aliy Zirkle. Oddly enough, this made the Iditarod even more exciting to me, and I've followed it ever since.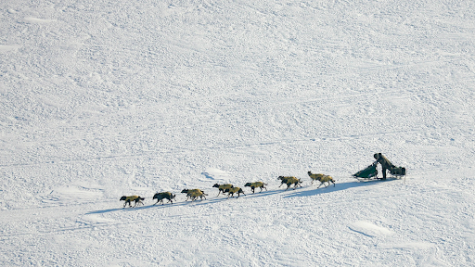 The Iditarod is one of the most dangerous sporting events in the world. Mushers and dogs face exhaustion from racing for days on end and have to face extreme temperatures that have reached as low as -60 degrees fahrenheit. Although no human has ever perished during the Iditarod, approximately 154 dogs have lost their lives while racing. In recent years, the Iditarod has made strides in cracking down on animal abuse and ensuring the safety of animals participating in the event.. In the 2016 Iditarod, racers Jeff King and Aliy Zirkle were attacked by a snowmachine driver. Arnold Demoski was found guilty of attempted murder after making repeated runs at Aliy Zirkle and her team leaving her and several of her dogs injured. He also injured several dogs on King's team and even killed one of King's dogs. Although events like this aren't common, they are another factor of the Iditarod that mushers have to account for while racing.
This year, Ryan Redington was the first musher to reach Nome and won his first Iditarod. He was racing for a total of 8 days, 21 hours, 12 minutes and 58 seconds. Redington's grandfather, Joe Redington Sr, was one of the cofounders of the Iditarod and is in the mushing hall of fame. This Iditarod is Ryan Redington's sixteenth Iditarod. This year, Peter Kaiser was the runner up and Richie Diehl came in third place. In 2017, Mitch Seavey broke the record for the fastest time in the Iditarod with 8 days, 3 hours, 40 minutes and 13 seconds. He also holds the record for oldest winner of the Iditarod at 57 years old. Mitch's son, Dallas Seavey, holds the record for the youngest winner of the iditarod at 18 years old. Currently, Dallas Seavey ties the record for the most Iditarods won at 5 with Rick Swenson. The Iditarod always has an exciting finish because spectators don't know what happens in between checkpoints, and anyone could win. Hopefully, fans are treated to another amazing iditarod in 2023, and many more to come.