Super Mario Franchise Is The Video Game Version Of Mr. Beast
Background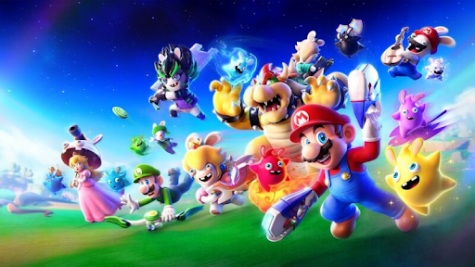 "Super Mario" is  the most successful video game franchise and has been around since 1985. The main character, Mario, is the mascot of the Nintendo franchise. By the end of last year, the first Super Mario game has sold more than 58 million copies worldwide. With the popularity of the Super Mario franchise, this year the franchise was able to introduce its newest game "Mario + Rabbids Sparks of Hope" which was released October 20, 2022 and sold 17,647 copies after its first month. Because of
the popularity of "The Super Mario" franchise, the creator of "Super Mario" is in the process of making a Super Mario Movie starring Chris Pratt.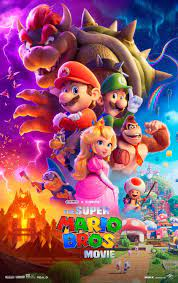 Super Mario Highlights
Mario is the main character and protagonist of the Super Mario Franchise. Mario is an Italian plumber who lives in a kingdom called Mushroom Kingdom and is Mushroom Kingdom's hero. Mario saves Peach, the toads, and others from evil doers and his number one enemy Bowser. Bowser always kidnaps Princess Peach and terrorizes the innocence of Mushroom Kingdom. Mario travels throughout the world in order to rescue the Princess. Whenever Mario wasn't busy being a hero, he always had fun with his friends and participated in events, games, races, and so much more.
Pros of Super Mario
One pro of Super Mario is that it is the most popular video game around, and that it is more than a story mode game. The franchise also made games that are meant for friends and family to play together like "Mario Kart" or "Mario Party." Another pro is that the Super Mario franchise is said to be good for your brain because it can help you with concentration. A final pro of Super Mario is that the Super Mario franchise has made over 200 games from 1985 to 2022, and you can imagine the franchise will have many more ideas.
What People Like About Super Mario 
A lot of people think that Super Mario is more than an adventure game. It's a game made for people to play with friends and family. People also like Mario himself because they find him funny and heroic. Another thing people liked about Super Mario was the newest Super Mario game, "Mario + Rabbids Sparks Of Hope" because it's a crossover of Super Mario and The Rabbids from the game "Raving Rabbids."