Ticketmaster Senate Hearings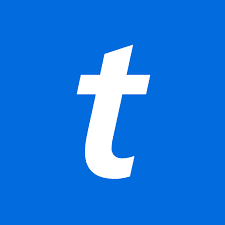 Ticketmaster is a ticket sales and distribution company that fans can use to buy tickets for their favorite artists. Since the digital age, Ticketmaster's website has become popular due to the convenience of it. All fans have to do is click on their preferred seat, and their tickets are secured. Venues and artists always directly sell to Ticketmaster, so nothing is resold. Fans can expect a reasonably-priced ticket. Ticketmaster also has a great return policy, making it the number one ticket buying website.  It provides a safe and secure policy. The site gives you three days after purchasing your tickets to return them. 
Post-pandemic concerts became way more popular, and tickets were in high demand. Due to inflation, ticket prices have also skyrocketed. Concert tickets went up by 20% after the pandemic. When a tour is in high demand, fans can expect the ticket prices to go up a lot. For example, a front row seat for Beyonce's upcoming concert "The Renaissance World Tour" will cost you $4,000. This is so expensive because Beyonce has not been on tour in half of a decade so fans are dying to see her.  In comparison, a front row seat for Ed Sheeran's upcoming tour "The Mathematical Tour" at MetLife will cost you $131 (Ticketmaster).  Ed Sheeran's concert is not in high demand and will not sell out like Beyonce's upcoming tour. 
After the pandemic, Ticketmaster has been facing some problems. Due to high ticket prices, fans are more hesitant to buy tickets as readily due to the skyrocketing price. It is also much harder to purchase and access tickets. Due to high demand, people are just lucky to get a ticket.  Unbelievably, statistics show that fans have a better chance of getting into Harvard than getting a Taylor Swift ticket for her upcoming tour: " according to calculations by Bookies.com, an online destination for all things sports betting, fans have a 2% chance (that's a 1-in-50 shot) of scoring general sale tickets at face value for The Eras Tour" (Fox 6 News). Ticketmaster has also recently faced a lot of backlash for how they deal with high demand concerts and ticket pricing. Any time there is a high demand concert customers are waiting hours in line for a non-guaranteed ticket. 
The main problem with Ticketmaster is that they are a monopoly. They are the only major ticket selling company in America. Live Nation used to be their only competition, but in 2010 Live Nation and Ticketmaster combined as companies. That created a major problem, because there is no other competition. Ticketmaster has also made deals with all major stadiums to only sell to them with their events. So, even if an artist does not want to sell their tickets through Ticketmaster, in many venues, they legally have no other option. Another consequence of Ticketmaster's monopoly is that they can price their tickets as high as they want, because consumers don't have any other ticket selling options. 
As of now, the US Senate just had a hearing on Ticketmaster and are currently investigating Ticketmaster. They are looking into how Ticketmaster can better themselves as a company and stop the monopoly. Ticketmaster is also looking into how they can better their ticket buying process and how tickets can be easier to obtain. Hopefully, moving forward, Ticketmaster and fans can come to a happy medium with ticket prices and there can be other competition besides Ticketmaster.