Ketanji Brown Jackson to the Supreme Court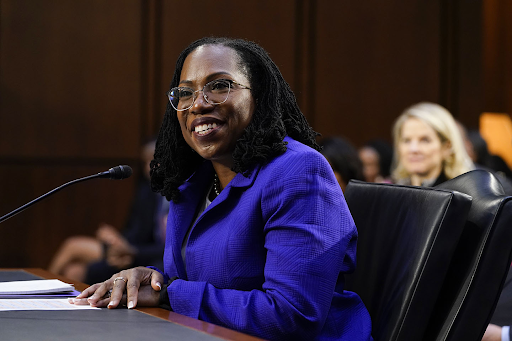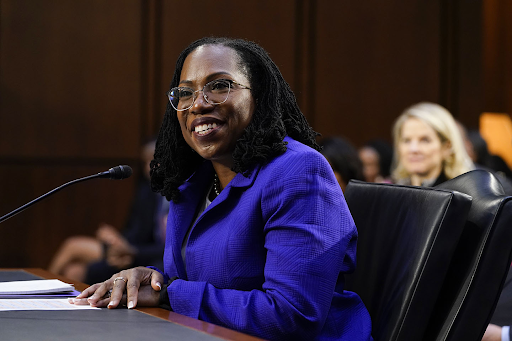 When Supreme Court Justice Stephen Breyer announced his upcoming retirement earlier this year, President Joe Biden was eager to find a sufficient replacement. Biden was looking for someone who was "committed to equal justice under the law and who understands the profound impact that the Supreme Court's decisions have on the lives of the American people" amongst other important qualities (White House). President Biden quickly chose Judge Ketanji Brown Jackson to succeed Justice Breyer. On March 21, 2022, Judge Jackson's confirmation hearing began, which has become shrouded with controversy and history. Her confirmation will make her the first black woman ever to be a Supreme Court Justice.
Judge Ketanji Brown Jackson was born into a legal family. She accredits her passion for the law to watching her father study for his law exams as a young child. As she approached college, her abilities were doubted by many, telling her she should set more accurate goals for herself. Despite the negativity, she went on to graduate from Harvard University and Harvard Law School with high honors. While attending Harvard Law, she was an editor of the Harvard Law Review. She then went on to have a highly established legal career, becoming a judge for the U.S. Court of Appeals and District Court for the District of Columbia. These academic achievements and other outstanding qualities made her a perfect candidate for Supreme Court nomination in the eyes of President Joe Biden (White House).
Despite her impressive legal accomplishments, Judge Jackson underwent heavy scrutiny during her days-long confirmation hearings. Her journey to the Supreme Court is not unlike most of the other current Justices, including an Ivy league education. However, during the confirmation hearing, Republican congress members tried to undermine her capabilities by asking a series of unconventional questions, many of which she could not answer (New Yorker). After two long days of brutal questioning, Judge Jackson is finally moving forward to the confirmation vote, which has also become controversial for many Republican Senators, who either refuse to vote in favor of Jackson, or those breaking ranks and voting in favor of her confirmation.
The voting for her official confirmation, which is also quite a lengthy process, began on April 4th and commenced on April 7th, officially confirming her onto the United States Supreme Court. Her introduction to the Supreme Court in the summer after the official retirement of Justice Breyer will make her the first black woman to ever hold a seat on the Supreme Court. She secured her spot with a 53-47 vote, including three Republican senators who voted in favor, Susan Collins (ME), Lisa Murkowski (AK), and Mitt Romney (UT) (AP News).