In September of 2014, I walked into room 502, migrated to the back of the upperclassmen-filled room, and eyed the seniors standing at the front, writing deadlines on Mrs. Podvesker's whiteboard, realizing I had no experience with what I had recently discovered as something I wanted to pursue: journalism.
In September of 2017, I walked into room 502, started writing deadlines on Mrs. Podvesker's whiteboard, and eyed the freshmen sitting in the back corner, realizing it was only three short years prior that I knew nothing: nothing about this school, nothing about this room, and absolutely nothing about writing.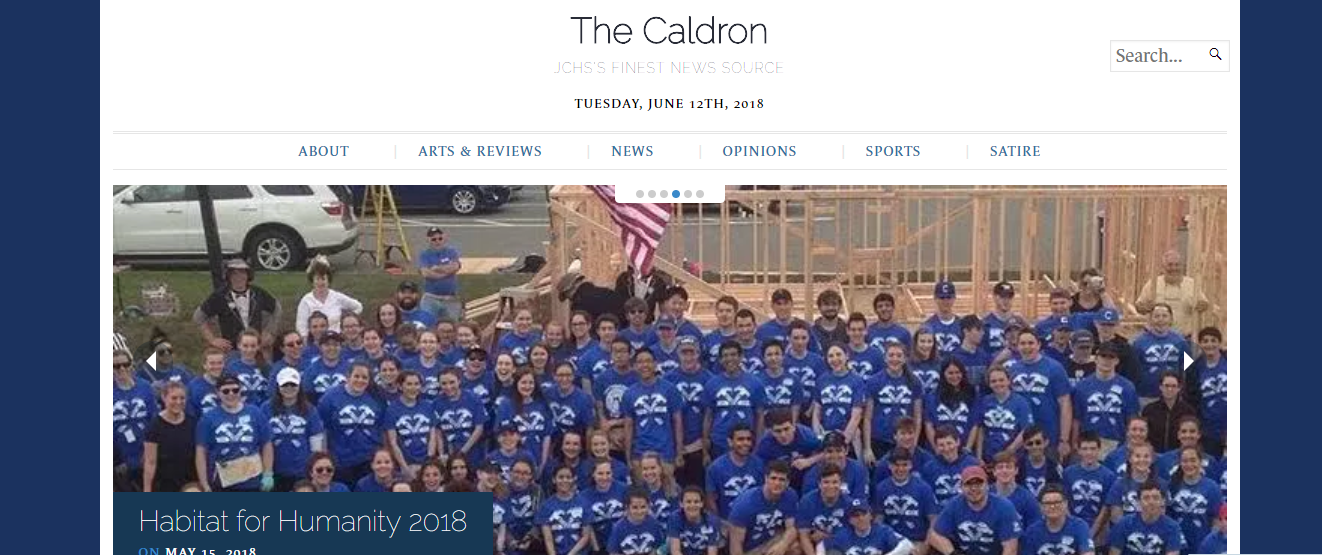 Like most of the activities I chose to participate in prior to The Caldron, I once saw the newspaper as an experience- a one-size-fits-all, perfectly boxed, carbon-copied experience. It wasn't until my name held slightly more notoriety on the board, from writer to opinions editor, and from opinions editor to co-editor-in-chief, that I reflected. And I finally recognized, that The Caldron, like anything in life, is an experience you make for yourself: something you, and only you, have complete control over.
Early on, having an online newspaper, rather than one we printed and distributed around school, didn't make much of a difference to me because, rightfully so, the fluffy bakery reviews and high school theatre promo articles I used to write weren't exactly headlining news. It wasn't until I began writing about real world problems that having my name attached to my writing on the internet, for anyone to read, suddenly made my newspaper experience very realistic, receiving feedback from people stumbling across my articles, both in and outside of JCHS.
The Caldron gave me my voice in this school. For me, writing has always been much easier than speaking, and the newspaper not only gave me an outlet to do that, but it helped me establish myself off paper, as well. It is what I will miss most, yet also cherish most, about my four years at James Caldwell High School.