This is a letter to the editor in response to comments made in Benjamin Mulick's latest article, "The Conservative Culture of Caldwell: Has Caldwell Failed the Left?", found at https://jchscaldron.com/2018/05/15/the-conservative-culture-of-caldwell-has-caldwell-failed-the-left/. 
As Americans, we value the freedom of speech and of the press. Moreover, we understand that every American is entitled to his or her own opinion.  Due to some unfortunate actions carried out by a few former members, which were brought to light by an article recently published in the Caldron, non-club members may believe that the Patriot Club is an openly political organization. These individuals may have presented themselves as acting in our name, but their actions were not endorsed by our club. We would like to make it clear that these actions are contradictory to the club's mission and do not reflect our club's purpose.  A lot can be said about what they did and how they claimed allegiance to the Patriot Club, but it is more important to know that our sole mission is to appreciate those who help us in the community and around the globe. This article is intended to present an objective description of our club and it's actions.  We would like to discuss the origins of the club as well as demonstrate how the club has affected real change by taking an idea and making it a reality.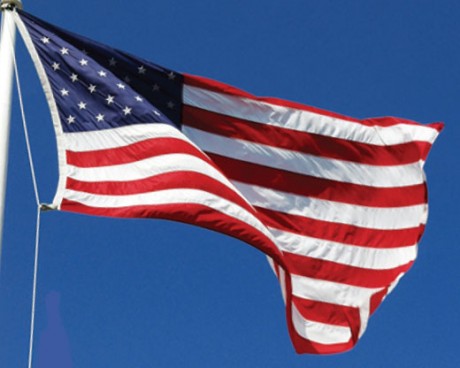 The mission of our club is not intended to be political.  While some of our members have strong political beliefs, these beliefs  are separate from our mission. We are a club devoted to helping heroes both locally and overseas, and regardless of political party identification, all are welcome to join us in these pursuits. Primarily, we support first responders, as well as military families and personnel.  The Patriot Club is a relatively new club, established three years ago by Thomas Gargiulo, a former volunteer for the Caldwell-West Caldwell Fire Department and current volunteer for the Toms River Fire Department. Upon graduating, Gargiulo passed the torch to Thomas Salandra, a paramedic on the local West Essex First Aid Squad. These relationships have allowed us to run our annual Salute to Service events that honor all our local first responders. We have also developed relationships with local businesses including Decal Designs, that generously donated a custom banner for the club to hang on the press box during our annual Salute to Service games. We are grateful for the support that the broader community of Caldwell-West Caldwell gives us towards achieving our goal of helping our local first responders and military families.
Alex Rosa, a current co-president of the Patriot Club, first learned about the club when he saw that they decorated the perimeter of the school's yard with American flags to honor the victims of the terrorist attacks on September 11, 2001.  Being that his father was a 9/11 survivor, this showed him that he was not alone in the remembrance of the terrible tragedy.  The Patriot Club hopes that in the near future, we will be able to decorate the school yard with 2,996 flags, a symbol of remembrance to each victim of that unforgettable day.  The decorating of our school with flags is usually before the annual club fair at JCHS, so this is the first impression of incoming students to the high school of what our club is about.
Two years ago, on the night of our second annual Salute to Service football game, our community suffered a tragedy in which several homes were destroyed in a fire. Unfortunately, the fire prevented many of the first responders who we planned to honor from attending the event.  In an effort to provide relief for victims of the fire, the Patriot Club conducted fundraisers, such as selling American flags and custom t-shirts to the large crowd who gathered in support of our local heroes, and those proceeds were then donated to the families affected by the fire. As a result of our efforts, we later received cards from these families in which they expressed their gratitude for our donations.
In addition to planning events for the local first responders and their families, the Patriot Club has also pursued work that does not often find its way back into the public eye, like working side by side with other high school volunteers and cutting coupons for military families who had or currently have parents and spouses away from home.  Club members believe these actions are important, as it's known that military personnel are marginally compensated, and that each coupon really does make an impact on the families.  We also partnered with the National Honor Society to write letters to soldiers deployed for the holiday season.
Most recently, the Patriot Club worked with volunteers at our high school's Habitat for Humanity Build.  We worked side by side with student-artists, student-musicians, and student-athletes belonging to a variety of JCHS clubs.  We believe that of all the activities this community has to offer, there is nothing more compassionate than building a house.  To help turn that house into a home, the Patriot Club raised funds to donate an American flag that will proudly fly next to its front door.  
A community service organization like the Patriot Club has a lot of influence in both our school and our community. This, of course, carries a large amount of responsibility with it. Since its beginning three years ago, our organization has evolved significantly and hopefully become more inclusive.   We hope that this is letter has shone a new light on what we believe is a club with great potential, and we encourage new students of all political views to come attend a meeting and join our community.  We appreciate and seek diversified participation, and we look forward to the growth of our club and the new opportunities of service that are just beyond our horizons.