The Starting Line
Your thoughts are scrambled. The official waves you forward. You walk towards the line with all eyes on you. At this point I typically will think something along the lines of, "please make this fast so I can be done with it." In an effort to combat the butterflies in your stomach you try and take deep breaths. By this time, the official bellows out a stark, "Ready!" You get down in your starting position and presume to hear another cry of, "set!" as the official proceeds to point a pistol into the sky. The moments before the gunshot feel like an eternity. Then BANG! You are off.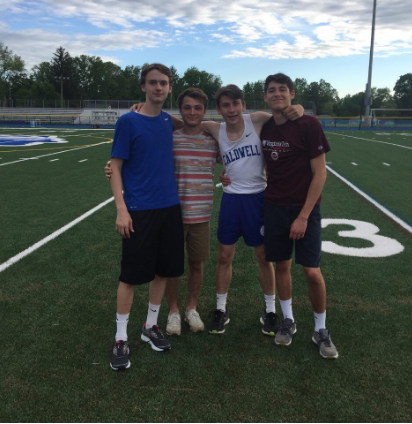 Entering my final season of track and field, I know one day I will look back and miss that painfully awkward and nerve wracking situation. With a only a few months left before the seniors on the team are done forever with track as a chief, we are ready to make our last season count. The dynamic of this team is unlike any I have been with before. Filled with talent all across the boards we are ready to work hard and make a name for ourselves this season.
The past two seasons we have been Super Essex Conference Colonial Division champions. This year we are looking to capture our third consecutive team title along with some individual titles. We are fortunate enough to have dedicated and proficient coaches, Coach Collura being the most in shape human I have ever seen, who want nothing more than to see us be the best we can be. This team has the potential to be great and the program's future is looking bright with the size of the underclassmen on the team. Above all, I can tell that this year is going to be a fun one. With countless characters and jokers, this team is going to make the seniors' last year one to remember. Finally, the relationships I have built from this sport are some that will last for a lifetime and I speak for all Seniors in saying we will miss everything about it. To that I say run hard, throw far, vault high, and jump far. This one's for Frank David.