Portraits
The year is finally winding down to an end and all AP students' have submitted their portfolios to the college board. However, there are still a few more portfolios that we haven't covered this year. While in the previous months two artists' have been showcased, this month we will be showcasing four. The last artists this month will include Charley Albert, Gia DeRiggi, Joe Conforti, Ceci Lomauro, and Christina Cerretto. In this article we will be reviewing Gia's AP Art portfolio: Exploring portraits through lighting and facial structure.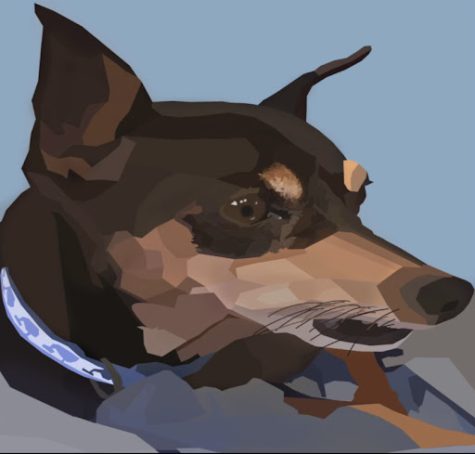 Title: Digital Dog Portrait
Medium: Digital Geometric Portrait
Significance: Geometric shapes create a dynamic image which creates a dog. The geometric shapes make the portrait different than a traditional portrait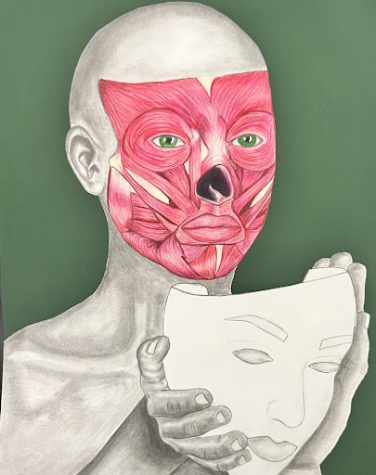 Title: Taking the Mask Off
Materials: Colored pencils, pencil, acrylic paint on bristol
Significance: This is a finial study of masks which are used to show what is underneath the skins when you remove the mask (skin)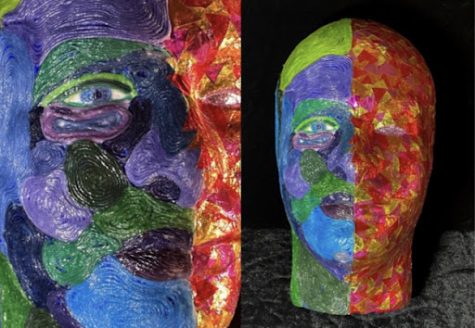 Title: Geometric Shape Mixed Media Head Sculpture
Medium: Styrofoam head. String, holographic paper 
Significance: The cool and warm tones represent both the industrial and organic side of life. The geometric shapes on the warm side provide a nice contrast from the cool colored string on the left side.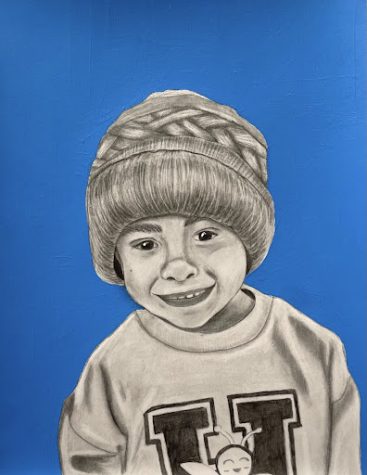 Title: Gia's Little Brother
Medium: Pencils and Acrylics on paper 
Significance: Traditional value drawing with background inspired by the blur color and tones from the original photo. Highlights in the eyes help bring life to the portrait.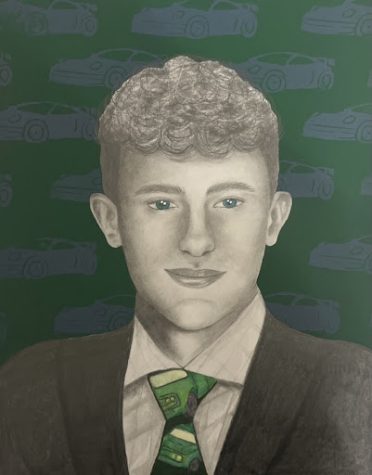 Title: Payton
Medium: Acrylic paint, pencil, colored pencil, and linoleum prints on Bristol
Significance: This piece shows experimentation of printmaking on traditional portraits: the green background and tie match with  the green color and the cars.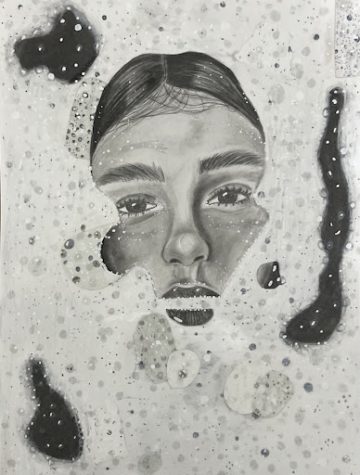 Title: Girl in the Water 
Medium: graphite powder, pencil, colored pencil, marker, acrylic paint, watercolor paper collaged on bristol paper
Significance: In this piece, the goal was to experiment with different values, different sized circles, and layering of paper in hope of creating a soapy sudsy look.