Speak Now (Taylor's Version)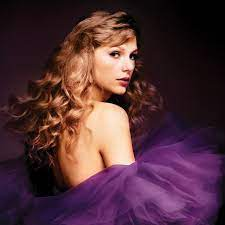 Earlier in May, Taylor Swift announced the re-release of her third studio album, "Speak Now." Starting in 2021, Swift has begun to re-record her first six albums after her old record label, Big Machine, sold her recordings without consent. Since then, she has released "Fearless (Taylor's Version)" and "Red (Taylor's Version)," both of which broke records in the music industry and furthered Swift's success as an artist. "Speak Now" was originally released in 2010 and was written when Swift was between the ages of 18 and 20. The record sold more than 1 million copies in its first week and continues to be streamed each day more than a decade later. Taylor's re-recorded version will be released on July 7 and will remain an entirely self-written album. 
"Speak Now" is a fan-favorite album for many reasons. Listeners love her honest, vulnerable, and emotional lyrics that represent what Swift was going through at that time in her life. Swift admits, "the songs that came from this time in my life were marked by their brutal honesty, unfiltered diaristic confessions, and wild wistfulness" (Swift via Instagram). Along with the 13 songs from the original album, Swift will also be including six bonus tracks from the vault with the updated recordings. 
Following the May 5 announcement, fans have become ecstatic over the release and what the new songs may sound like, along with the original songs years later. JCHS student and Taylor Swift fan Olivia Truzzolino feels "very excited to hear Taylor's mature voice in the versions of her older songs and to get songs from the vault." Truzzolino also shared that "Speak Now" is her favorite album, so this release will be extra special for her. Furthermore, many Taylor Swift fans were young during the release of "Speak Now," so the re-recording will allow listeners to re-experience growing up and reconnect with their past by listening to the tracks. The album is available to pre-save and pre-order through Taylor's website. But in the meantime, she will continue to perform in sold-out stadiums each weekend as part of her "Eras Tour" before "Speak Now (Taylor's Version)" is released just over one month from time of writing.