March Madness Preview
The most exciting time of the year for basketball fans is here.  On March 12th, the 2023 field of 68 teams were announced to participate in the NCAA Men's Tournament, one of the most famous events in American sports thanks to the Cinderella stories, dramatic finishes, and the famous bracket challenge.  
Many fans are expecting an even more crazy year than usual, as there was a clear sense of parity this year than in years before.  After reaching the Final Four last year, North Carolina pretty much ran it back with the same roster, with the only key loss being sharpshooting wing Bradey Manek, replacing him with Northwestern star Pete Nance.  They were ranked #1 in the AP Preseason poll, but missed the tournament completely, being the first #1 team to do so.  After their embarrassing loss to Saint Peter's last year, Coach Calipari and Kentucky had their ups and downs of a year too. They will be a 6th seed and face a very interesting matchup against 11th seeded Providence, led by former Kentucky player Bryce Hopkins who transferred due to lack of playing time last year and is having a breakout season.  
Other teams that have been consistent faces in March like Wisconsin and Michigan also had down years and will be in the NIT.  While these programs have had "down" years, it has given the opportunity to programs like Alabama, Purdue, and Houston to be #1 seeds.  Purdue has seen the Final Four just twice and never won a National Championship, while Alabama has never even sniffed the Final Four, but that can change with this year's rosters.  Purdue is led by one of the most dominant forces college basketball has ever seen in 7'3 giant Zach Edey, while Alabama is led by freshman superstar Brandon Miller, who could go as high as #2 in a stacked NBA Draft this year.  There are concerns with these teams, like Purdue's inexperienced guard play, and Alabama's reliance on the 3PT and the way they turn the ball over, but these rosters have a great opportunity to make program history.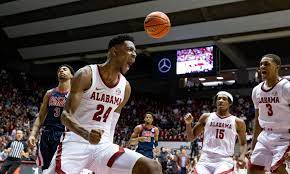 The other top seeds include Houston and Kansas.  Many see this as the best chance Houston has of winning it all under Kalvin Sampson.  They have everything a team needs with great guard play from Marcus Sasser and Jamal Shead, an elite defense, and an NBA talent in Jarace Walker.  Kansas is looking to defend their title and look as if they have not missed a beat even after losing Ochai Agbaji and Christian Braun.  Bill Self is one of the best coaches this sport has to offer, so you can never count them out.  Shaka Smart has transformed since taking over the head coaching job in Marquette, and has led a super young team to a Big East Regular Season and Tournament victory, the first in school history.  Even after firing Chris Beard due to domestic abuse charges, Rodney Terry and Texas are a force to be reckoned with their elite defense and guard play.  Arizona has the best PF/Center duo in the country, with Azuolas Tubellis and Omar Ballo.  Even without Jaylen Clark, UCLA still has an experienced squad and elite defense.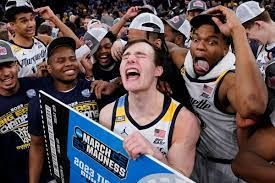 One of the most exciting parts of March Madness is the Cinderella teams that emerge.  Sometimes they are teams like Saint Peter's that people do not see coming, while other times they can be a bit more popular picks.  Charleston will certainly be a team that can go on a run down the line.  In the AP Poll this year, they were ranked as high as #18, and lost just 3 games this entire year, beating a power 6 team in Virginia Tech.  They will be going up against San Diego State and the winner of Virgina and Furman.  SDSU defends the 3 point line really well and have earned a 5 seed based off their gritty defense, while Charleston is more of an offensive minded team with their quick pace and high attempts from deep.  Both teams run 9 man rotations so this can definitely be one of the best first round matchups.  
The other 12 seeded games have the chance to be classics as well.  Duke is one of the hottest teams in the country and boasts a super strong defense thanks to the rim protection of 5 star big man Derrick Lively, but will have a tough first matchup with Oral Roberts.  Oral Roberts can quickly catch fire from three, and are led by a star guard in Max Abamas, who can very well go toe to toe with Jeremey Roach, the only starter that returned from last year's final four team and the captain of this fairly inexperienced Duke team.  
This is a rare one-bid year for the Atlantic 10 conference, but VCU is certainly capable of going on a run.  In 2021, their March Madness run did not even have a chance to start due to COVID infecting their team, and they will be matched up against Saint Mary's.  The two teams are elite defensively and both possess a guard that can become a nationwide name over the next few weeks in Ace Baldwin for VCU and Aidan Mahaney for Saint Mary's.  
Miami had an impressive ACC campaign winning the regular season, but with big man Norchaad Omier having a lingering injury, sharpshooter Tucker DeVries and Drake could potentially knock out the elite small ball offense Miami runs.  There are also some 13 teams capable of making noise.  Kent State is the one bid representative for a very competitive Mid-American conference, and their stingy defense can bring problems for Indiana's perimeter.  You should never count out 13th seeded Iona, who possess an elite coach in Rick Pitino, and are likely to return to high major play next year.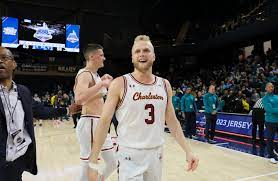 Nobody can truly predict what is going to happen for the next few weeks, and that is the beauty of March Madness.  It is one of the most unpredictable events in the sports world, and any fan, casual, die-hard or somewhere in between, can easily fill out a bracket and fall in love with powerhouse teams and Cinderella players.  One thing is for sure though; the next few weeks will surely be entertaining.