Album Review: "Good Riddance" by Gracie Abrams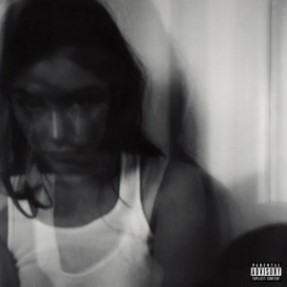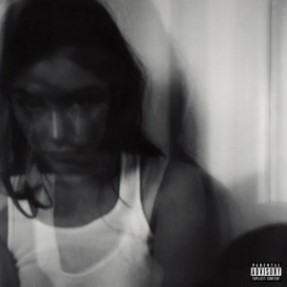 The new up-and-coming American singer Gracie Abrams debuted her first album, "Good Riddance," on February 24, 2023. Gracie began her career making music out of her bedroom and uploading music on SoundCloud. She posted original songs as well as covers and soon began to make a following. In 2019, she was signed to a record label, Interscope Records, and released her first single, "Mean It." From then on, her career took off. Abrams released her debut EP, "Minor," over quarantine and then released a second EP, "This is What It Feels Like," in 2021. Abrams announced at the beginning of 2023 that she would finally be releasing her debut album, "Good Riddance."
As someone who has been a fan of Abrams since her 2019 single "Stay" and has followed her incredible journey since the beginning, I have long anticipated her debut album. This is my track-by-track review of the 12-track album.
"Best" – The album opens with a heartfelt and intimate piece. The lyrics admit that Abrams wasn't always the best in a past relationship. The lyrics are deep with the repeat lines of "I never was the best to you." Starting the album with one of her most personal songs was a creative choice, as it sets up the listeners for the rest of the album as it also deals with raw, personal feelings. This song is a top contender on my favorites list, and I fell in love with the harmonious choices, and intimacy Abrams creates with her audience. She also confessed that the track was the most difficult for her to write on the album.

"i know it won't work" – This song is breathtaking and grasped my attention from the first lines. Abrams' voice in this song reminds me of Lorde on her album

"

Melodrama." I interpret this song as missing someone who was mentally drained and reminiscing on all the bad but also good memories. Without a doubt, this is my favorite song on the album and is one of my favorite Gracie Abrams songs of all time.

"Full Machine" – This track has a similar feeling as "i know it won't work" but with a different tune. This song is slow but still catchy. The introduction beat reminds me of a similar sound from Taylor Swift's "the last great american dynasty," who Abrams greatly admires as a musical role model. 

"Where Do We Go Now?" – Abrams released this song as a single, and I haven't been able to stop listening to it since. It's also her most streamed song on Spotify from this album, with 16,302,945 streams. The bridge of the song brings back Abrams's creative and heart-wrenching lyricism. 

"I should hate you" – This track has an unforgettable bridge. Abrams poured all her feelings out and described how it is hard to forgive when you give too many second chances. This song is my second favorite from the album.

"Will you cry?" – This song is an underrated favorite of mine. It has a slow tune but still has an iconic Abrams heartfelt bridge. This song reminds me of her song "Rockland," and Abrams even performed as a mashup of the two on her tour.

"Amelie" – Abrams's second single of the album with an acoustic ballad. This is one of Abrams's saddest songs. The interpretation of this song is subjective and personally changes every time I listen. Sometimes, I view Amelie as a feeling, rather than a person representing happiness. She could also be an older sister reminiscing on her relationship with her youngest sister, or the most popular interpretation, which is meeting someone just once who changed your life. 

"Difficult" – Probably the most upbeat song of this album, but it still has an emotional aspect to it. This song is about dreaming of leaving your hometown but fearing change. The vocals on this track are unforgettable.

"This is what the drugs are for" – This song tells the story of someone who pretends that their whole life is perfect, but in reality, they are covering up their feelings with a facade. This song is another underrated song with realistic and emotional feelings.

"Fault Line" – This song parallels Abrams's 2021 song "Mess It Up." The track was written for dreamers and romantics. Abrams performs this song acoustically, which adds to its melancholy feel.

"The Blue" – My second favorite song off the album at the time of writing this. This song is one of the only true love songs on the album, but it isn't a typical upbeat romance song. The track captured my attention from the beginning, and after listening to it on repeat, it became one of my top Gracie Abrams songs.

"Right Now" – This song is an unforgettable closing for her debut album. The five-minute track encapsulates all of the feelings from the rest of the album, from regret to homesickness and self-hatred. Abrams references that she feels guilty for leaving her hometown behind and makes references to what she believes her loved ones thought when she left. 
This album was life-changing for me, and for a debut album, it really showcased Gracie Abrams's lyrical and vocal talent. As a longtime Gracie fan, I am proud of her achievements in this album, and I can't wait to see what else is going to appear in the future. Her career is just beginning, and there are many more albums waiting to be written. Abrams is also currently on her "Good Riddance" tour, as well as being one of the openers for Taylor Swift's "The Eras Tour." Overall, this album was a 10/10, and I recommend all to listen and embark on the journey of Gracie Abrams.