Tragic Idaho students case: have we become desensitized to true crime?
Tragedy strikes college community 
On November 13, 2022, the bodies of Kaylee Goncalves, Madison Mogen, Ethan Chapin and Xana Kernodle were found in their three level house in Moscow, Idaho. They were all students of the University of Idaho. The night before, they were seen at a party at Sigma Chi, which was a fraternity that Chapin was a part of. They were unfortunately killed in the early hours of the morning. This case is extremely tragic, and resulted in the deaths of four young people who had so much life left to live. Here is the full timeline of the case and how the suspect was identified: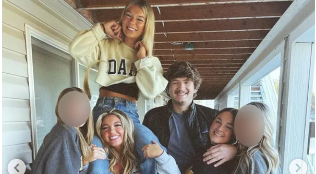 Timeline of events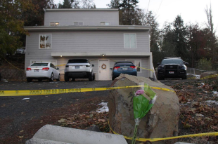 The last time the victims were seen alive was in the early hours of November 23. They were seen at 2am by their roommates. The roommates who survived the incident had heard loud thumps through the night and a man's voice, but they weren't sure if it was an intruder or not. One of the roommates also saw what she described as a "bushy eyed man" walk past her bedroom. According to reports from friends and family, there is speculation that the victims had been stalked in the weeks leading up to this. Some of the evidence uncovered by police consisted of a shoeprint, and video footage of a white Sedan in the area.
Tracking a suspect
Weeks passed as no suspect was named, and university students were too scared to be out with a killer on the loose. After more than two weeks, the police finally identified Bryan Kohlberger as a suspect. He matched the description given by the victim's room  mates, and was a five minute drive away from their residence. Kohlberger is 28 years old, and was a grad student majoring in criminology. Going through his cellular data, investigators discovered that he had been near the house at least 12 times in the months leading up to the crime. He was arrested on December 30th and transported back to Idaho, where he awaits trial.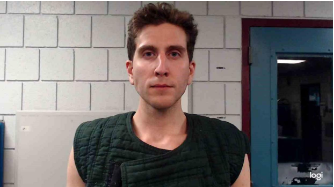 Social media: good or bad?
Social media played a huge role in this case, but it wasn't exactly for the best.
A large amount of misinformation was spread through social media, and many violent details of the crime were shared with the public. This has happened often before, as many grisly details of recent homicide cases have made their way onto the internet, and many victims have had images of their bodies spread online. 
Many people on Tik Tok also spread lots of awareness of the case, which is definitely not a negative thing. This resulted in more news sources covering it and more people demanding justice for the victims. However, lots of people on social media such as true crime podcasters and influencers spread a large amount of misinformation which resulted in a lot of confusion for the public. In one case, a person on social media deduced that the person responsible for the crime was a University of Idaho teacher, which was not entirely incorrect.  The main suspect is a student teacher, but the theory was based entirely off of a tarot card reading. 
All of these instances beg the question, have we as a society developed a fascination with crime? In the years following the invention of the internet, many people have been able to discuss crime and investigations, which allows people with similar interests to discuss their passions. However, it has also led to an extreme amount of very grisly and violent content being consumed, which leads to it becoming more normalized within society. While people have always been fascinated by the morbid, many now often end up disrespecting the victims and their families who do not want certain details exposed to the public.