"Radium Girls": A Backstage Perspective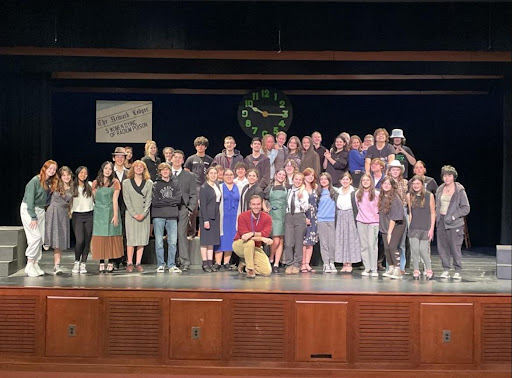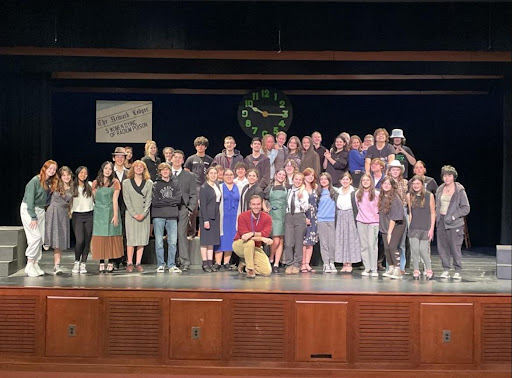 About a week before Thanksgiving break, many Caldwell residents came together to watch James Caldwell High School's production of Radium Girls. The theater arts program received lots of positive feedback regarding their performance. Viewers were able to see the actors passionately portray the tragic story of the Radium Girls, but what they did not see were the members behind the curtains – the crew.
Many people do not realize the importance of a reliant crew. The production would not operate correctly without a run crew, costume/makeup crew, and technical crew.
People in the run crew are in charge of scene changes, moving sets and props back and forth between scenes. Being a member of the run crew can be an extremely stressful job. There is always so much commotion backstage, and staying on top of all your scene changes can be difficult. I participated in the run crew for this year's fall production, and while it was a job that required a lot of focus and devotion, it is something I recommend. Compared to last year's show of Matilda, there were no major set pieces to move, but we had lots of tables, chairs, and smaller props that needed to be added or removed.
The responsibilities of the costume and makeup crew are self-explanatory. These workers ensure that cast members know where their outfits are and assist them during scene changes. The makeup crew is crucial, especially for a show like "Radium Girls." Not only did they have to make sure that their makeup was bright enough to be seen in the audience, but products like glow-in-the-dark paint were used, and actors needed a trustworthy crew member to help them apply it. Since this play takes place in the 1920s, the makeup crew had a lot of fun experimenting with different hairstyles and playing around with different curls and updos.
Ava Bell, a sophomore who took part in the makeup crew for the first time, explained that her experience was great. "You meet so many new people, and having them put their trust into you is almost heartwarming. It's so cool to be doing one of your biggest passions and letting others see it on stage."
The production also relies on the technical crew for lighting, sound, and microphones. Lighting is one of the essential elements of any theater, and these students spend their time in the spotlight for the whole production. At the sound booth, students cue music and noises during scene changes.
Although actors are encouraged to speak loudly, microphones act as a helpful tool when acting. The technical crew ensures that everyone gets their microphones and that they are working correctly to prevent feedback.
Senior Gabby Patino worked on the spotlight for the first time. Gabby revealed that "it was an enjoyable and different experience. It was interesting to watch the show come together from a more detached perspective." All elements of the stage crew are easy to adapt to.
Sophomore Ezra Reiser, one of the three-stage managers, shared their insight on the play. Although they have experience working in the crew, this was their first time as a stage manager. "It was a lot of fun being a stage manager because I had a lot of things to do and felt very involved with the whole production. Since I was at almost every rehearsal, it was interesting seeing everything come together from the first practice to the final show. Of course, parts were stressful, but it all worked out in the end. We had a lot of fun and ended up with a great show." When asking Ezra what one needed to be capable of to join the crew, they stated that "you should be able to move things around, especially heavy pieces. It does not require a lot, and if you're especially good at hair or makeup, there's a job for you there. It's an easy job that's a lot of fun."
Members of the stage crew are the unsung heroes of any production. While they are not seen, they put in endless amounts of time and effort to ensure that the actors have the best show possible. If stage crew is something you're interested in, consider joining the spring musical, Grease!
You can sign up for stage crew here.