The American Music Awards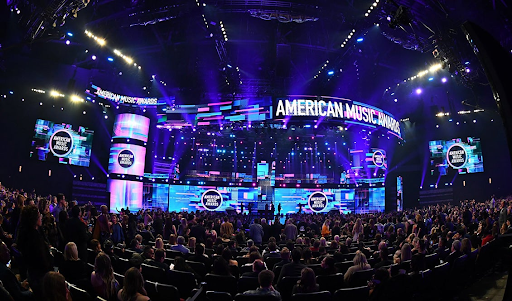 On November 20th, 2022, the 50th Annual American Music Awards were held at the Microsoft Theater in Los Angeles. Hosted by Wayne Brady, the AMAs were aired live on ABC and made available for streaming later on Hulu. Although the show was available for viewing on two streaming platforms, the ceremony recorded the lowest-ever viewership in the history of the awards, with an audience of only 3.3 million viewers. This marked a significant drop in viewership compared to the previous year's 3.6 million audience.
Although the viewership of the 2022 American Music Awards was significantly low, performances throughout the night proved to be everything but lacking. As the show's opening act, Pink performed "Never Gonna Not Dance Again", and later performed "Hopelessly Devoted to You" as a tribute to the late Olivia Newton-John. Another important performance during the ceremony was made by Stevie Wonder and Charlie Puth, who performed a special extended medley of Lionel Richie songs in honor of the singer being the year's Icon Award recipient. Other performers included in the ceremony were Bebe Rexha, Carrie Underwood, Imagine Dragons, and Lil Baby.
Alongside performances, the nominees and winners of the American Music Awards played an important role in the ceremony. By the end of the night, Taylor Swift was the artist leaving with the most awards, earning the Artist of the Year, Favorite Music Video, Favorite Female Pop Artist, Favorite Pop Album, Favorite Female Country Artist, and Favorite Country Album awards. Swift, winning six awards throughout the ceremony, also earned a record-extending ninth nomination in the Artist of the Year category, marking the highest count the category has seen in any nomination. Following behind Taylor Swift, the artists who won multiple awards during the ceremony included Harry Styles, Morgan Wallen, Kendrick Lamar, and Beyonce.