Halloween Is Just Around the Corner… Let's See What The Most Popular Costumes Will Be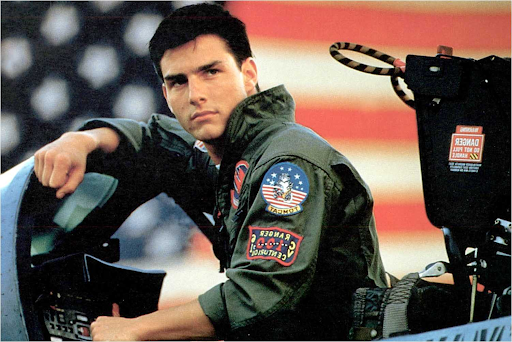 Halloween is just a month away and I'm sure many are struggling to find the perfect costume for the spookiest night of the year. So, if this is you, here are this year's Top Ten Halloween Costumes!
10. Carrie White
At number ten we have Carrie White. For years, Carrie White's iconic blood soaked pink dress has been a popular costume for high schoolers around the country. What makes it so popular is that the dress itself is such an iconic outfit in pop culture. With pigs blood spilled down the front, it's hard to miss who you're trying to be.
9. Candance and Vanessa (from Phineas and Ferb)
The iconic friend duo from Phineas and Ferb are just too good to not be one of this year's most popular costumes. Their dynamic and clothes make the two incredible costumes for best friends. Their distinct styles and clothing will make anyone wearing these costumes immediately recognizable. Phineas and Ferb costumes like Candance and Vanessa haven't been too popular in years past, but after doing much research, it looks like these two are making a well deserved comeback. 
8. Angels and Devils
The Angel and Devil duo costume has continually made an appearance throughout every Halloween season. The costume is perfect as a couple costume, best friend costume, or even great for a group. The costume itself has continued to stay popular because it is so easy to dress up or dress down. All you need to do is make sure you either wear tons of whites or tons of reds, and you'll be easily recognizable.
7. Harry Styles
Harry Styles will be a popular Halloween costume this season. After his performance in Don't Worry Darling and his Love On Tour 2022 concert tour, Harry Styles is in the forefront of many people's minds. With many iconic and unique styles, Harry Styles would make a fresh Halloween costume this year. Whether you're rolling out as a group or by yourself, this is the perfect costume for any Harry Styles fan. 
6. Spider-Man
Once again Spider-Man will be a popular costume this season. Over the course of the year, the popular Spider-Man morphsuits have reached a peak due to a Spider-Man trend on the social media platform Tiktok. On the platform thousands of people dressed up in Spider-Man morphsuits and made videos in hopes to go viral. Due to the trend, Spider-Man suit sales have reached an all time high. It is likely that we will be seeing a lot of Spider-Man variants this year.
5. Disney Villains
Disney Villains are likely going to be a popular group Halloween costume this year. With so many evil characters to dress up as, it's no wonder why it's so popular. Its versatility makes it a perfect Halloween costume for a group of any size. Disney Villains are also easily recognizable with trademark looks and wardrobes, and with the right accessories you can easily turn yourself into one of them.
4. "Stranger Things"
"Stranger Things" costumes have been placed at number four. The fourth season  of "Stranger Things" was ]released earlier this year and is an extremely popular show among all ages. It is likely we will see a lot of familiar faces such as Robin, Steve, Eleven etc. However, one new character has completely taken over the internet. Eddie Munson, the metal-head super senior, has become an icon even amongst individuals who don't watch the show. It is safe to say that Stranger Things characters will be a popular costume choice this year, and Eddie Munson will likely be leading the pack. 
3. Elvis
After Austin Butler's amazing performance as Elvis Presley, Elvis costume searches have increased 19 times since last year. Elvis has always been a favorite pop icon, however after Elvis came out, his popularity shot through the roof. Elvis will undoubtedly be one of the most popular Halloween costumes especially because the singer has so many iconic and unique outfits for fans to recreate.
2. "Breaking Bad"
Roughly ten years after the show came out, "Breaking Bad" is once again a hit show. With its sudden revival amongst teens there is no doubt that the characters from Breaking Bad are going to be popular costumes. With an iconic duo like Walter White and Jesse Pinkman, I expect to see a lot of flat top hats and beanies this year.
1."Top Gun: Maverick"
At number one… we have TOP GUN MAVERICK! With its enormous success in theaters this year, there is no doubt that there are going to be many versions of pilots like Maverick this Halloween. While dressing up as a Top Gun pilot has always been a classic costume, this year the costume is more relevant than ever. Not only is it an easy costume to pull off, but since the movie's quick rise to popularity, there is no doubt that "Top Gun" costumes are going to be flooding the streets this year.