Uncharted – Is It Worth the Publicity?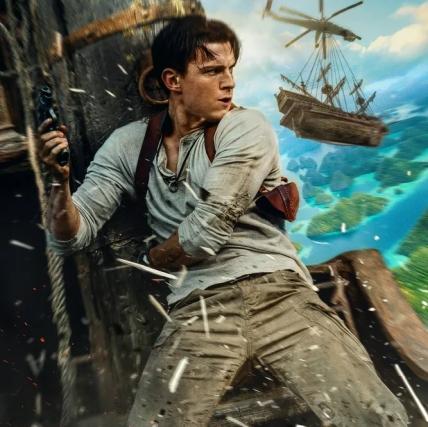 The newly released movie, Uncharted (2022), made the top movies list recently. This adventurous, fascinating movie has entertained so many action fans and Tom Holland followers, which is one of the many reasons it has reached its level of influence. Holland stars in this movie which draws the attention of the endless Marvel fans due to his spotlight role in the Spiderman movies. In addition, Uncharted has raised the standards for gaming because of the basis to the PlayStation game that it originated from.
I recently saw this movie in theaters, and I felt that it went above and beyond my expectations. It took a turn of events which was very unexpected but resulted in fascination. Lucie Pecora, sophomore at JCHS, is a representation of the excitement created from this movie: "I thought the movie was really good. It had a lot of action which I liked, and Tom Holland looked good in the movie. I also enjoyed the twists the movie had. The only thing is, I wish they would let Tom use his normal accent in the movie, which is British, and not use his American accent."
Overall, all the reviews from this movie have been so positive and so engaging. This excited people from all many areas connecting them to have enjoyment in yet another remarkable movie. There is said to be a sequel too, so the attention will keep being drawn from the fans. Numerous individuals have seen this movie more than twice and have very high expectations for the story to continue.