Caldwell Golf Season Preview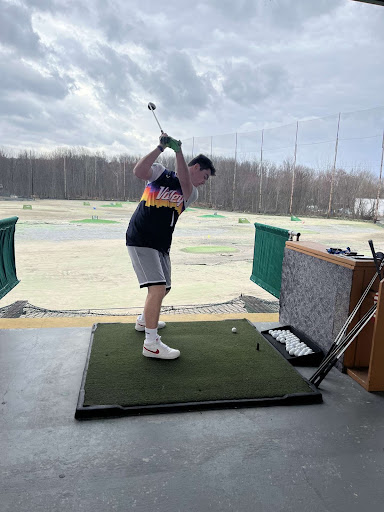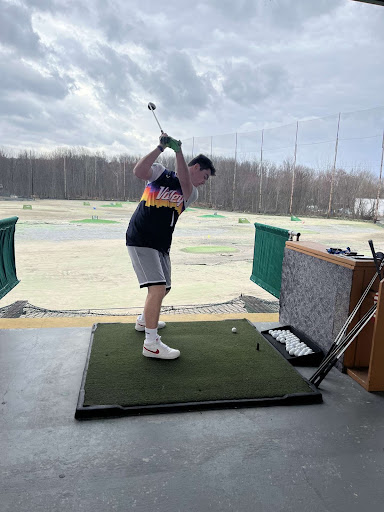 WEST CALDWELL- After a disappointing 2020-2021 season going 2-12, the Caldwell Chiefs look to return to the links more determined than ever for different results than last year. With half of the team being seniors last year, a lot of new people are set to play and make their presence known early. Besides returning seniors Johnny Castellano, Anthony Lemin, Thomas O'Hern, Francesca Veltri and Haley Tierney, many incoming freshmen must step up and make an impact on the team. Because of the lack of sophomore and juniors that play, they are reliant on the talent of the freshman to really put them over the edge against other teams. With the schedule this year looking even tougher than last year's, Caldwell has to step up and be a force to reckon with to seriously compete for the Essex County title.
With new opponents this year such as Seton Hall Prep, Montclair, Cedar Grove, and Montclair Kimberley Academy (MKA), the Chiefs aim to pull off major upsets against them. With all of the crucial and important games coming up for them early in the season, Senior Thomas O'Hern is very eager to get out onto the course. "I'm absolutely ecstatic to get out on the links with the boys and girls. The tough matchups will be a challenge, but we're out there to have fun, that's all that matters." Thomas is not the only one excited; many of the freshmen are excited to finally be able to get out and play officially for the JCHS. Freshman Anthony Drollas is nervous to start playing, but feels that his enjoyment will overtake his fear after a couple of swings. While everyone is excited to get out there and compete, senior Johnny Castellano has a different approach than the freshmen. "I think it's crucial for seniors to guide the freshman throughout the matches to make sure they don't get too nervous and feel rather comfortable around the course."
Head Coach Frank Lattoz is very eager to watch his team finally get out there. He has only gotten to see the team practice at the driving range, meaning underclassmen play is mostly a mystery. "I am excited to have a good amount of freshmen who have decided to play for the golf team this year. Also, the students seem to really enjoy the sport and want to get better. It's nice to see a healthy, competitive atmosphere at practice and in the matches. And, similar to you older players, they all seem to be friends so they enjoy spending the time together on the driving range and that will translate to the course. As far as scores go, I wouldn't expect the majority of them to post low scores. If they do, that's great, but as long as they keep practicing and stay positive then hopefully they can continue to best their own scores from previous rounds. I would consider that a successful season." Lattoz is pushing his team this year to want to win and have a lot of fun while doing it. Also, he is really examining the talent of the freshmen this year and how they can be incorporated into Varsity to make a successful team to watch for this season. With all the new weapons and veterans he has on his team, this should be a very competitive team to watch.