Review of My Senior Year AP Classes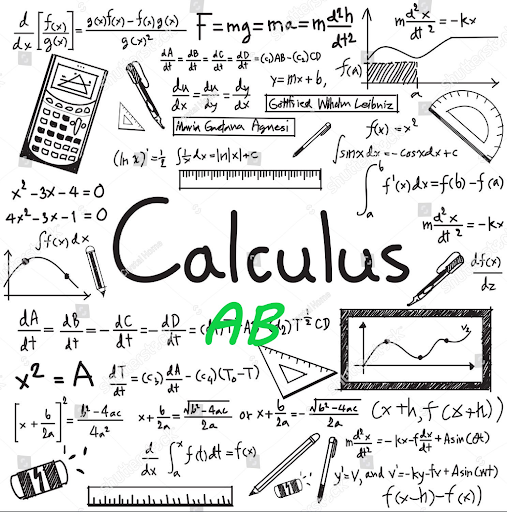 You guessed it (or maybe you didn't)! I'm back with a non-"Rate My Professor"-type article about AP classes I am taking as a senior. I am taking AP Literature and Composition (AP Lit), AP Spanish Language and Culture (AP Spanish), and AP Calculus AB. Again, this article will be about what we learn or do in the class and a little about the coursework!
AP Lit is a good class to take as a senior, especially if you have taken AP Language. The reason I suggest taking AP Lang is because there are also timed writings in AP Lit! The AP exam is pretty much the same (multiple choice and essays). AP Lit, to me, has been a bit easier than AP Lang in terms of content. I feel like rhetorical analysis was harder for me, but I do feel like the works we read in AP Lang (when it came to practicing for the AP exam) were shorter. For the exam, there are three essays: poetry, prose (basically a short story or excerpt from one), and a work of your choice (there is a list on the exam with choices, and you can research which books are the most common so you can read them).
As for what we do in class, I think it can be summed up in three words: read and discuss. Like any other English class, you must read for class. There is always the chance of a reading quiz (read: there is always a reading quiz). In class, we discuss what we read, both to summarize and analyze. We also apply what happens in the book to the real world, which I find is engaging since we are back to in person schooling. The homework is usually to read or complete journal entries (which are guided writings based on a topic). We have class time to do journal entries and discuss them too. The discussions and journal entries have helped my analytical skills, because oftentimes I find myself interested in something my peer brought up in a discussion. We learn strategies with writing essays (quick formulas to remember what to include), which help make our writing strong and cohesive.
Overall, I do enjoy this class! If you have taken AP Lang, want to improve your writing skills, love class discussions, or simply love poetry (yes, we do study poetry), AP Lit may be for you! While I recommend taking AP Lang beforehand, it is not a prerequisite and does not give anyone that great of an advantage, so go with how your schedule works out. The alternative to this class is English electives, and I do know we have some fun ones, so weigh your options!
I was considering writing this section entirely in Spanish, but I am not fluent enough for that. Anyway, on to AP Spanish! In this class, forget English (no, really, it helps to try and think in Spanish). We speak only in Spanish, AP Classroom videos and assignments are in Spanish, and Google Classroom posts are in….Spanish! Aside from learning the final touches of grammar, we learn about Spanish culture in themes such as family, personal identity, and science and technology. These themes help us not only learn vocabulary, but also form connections to different communities, which is on the AP Exam.
The AP test has some written and some oral parts. There are multiple choice questions where you either read a text or listen to an audio (or both). There is an essay and an email prompt (so your response is pretending as if you are replying to the email). There is also a direct conversation, where you are given an outline saying what someone is going to say (Ex: She asks you a question), need to listen to an audio, and respond for 20 seconds per prompt. You progress through the outline, following the vague prompts. If it wasn't obvious, the guideline is in Spanish (though instructions on the AP test are in Spanish and English). Another oral part is the cultural comparison. You are given a prompt and need to compare a community you know, like the US or JCHS, to a Spanish community. Grading, for the exam, is not always based on how good you are at speaking Spanish. It helps to have the right grammar, but I think the connections you make to the Spanish speaking world, transition phrases, and attempts at self correction are more important and indicative of what you have learned. I recommend the AP Classroom videos for strategies on incorporating these phrases or connections into your speaking and writing.
In class, we practice for the AP test by doing different parts of the AP Exam (and the midterm is a condensed version of the test). For homework, we have grammar, work about the themes (reading articles and answering questions), and sometimes find current events (articles in Spanish). We do have tests on grammar, but the in class practices for the AP Exam are also graded. Overall, I would say this class has taught me to be more aware of my time. The exam is pretty long, but we have allotted time for each section, which I think can take some getting used to. Practice does make perfect (or hopefully a 4 or 5), and it is interesting to learn about different cultures in a class that is not history!
I do want to add that you should not be scared of taking this class if you are not fluent in Spanish. My speaking and writing skills are nowhere near perfect (they are not even perfect in English), but I have seen improvement. It is also nice to completely immerse yourself in a new space for an hour!
Last but not least, I also take AP Calculus AB this year. AP Calc has AB and BC, and our school offers AB. I was daunted by this class, because hearing the word "calculus" just sounds smart and difficult. However, as the year progressed though, I was not failing like I thought I would. I am definitely not strong in math, but I do not regret taking this class. We have note packets and do now with problems that require us to really think (the tests are based off of these). The AP Exam can be unpredictable, so we have basic problems to understand the fundamentals of a concept, then problems that require application of the material. The material is challenging but not incomprehensible (if you take AP Physics, you have a slight advantage at times since AP Physics involves calculus). You cannot just wing it in this class, but if you pay attention and work with the material (AP videos and Khan Academy help if you are ever lost), it is not as scary as it seems!
The homework is AP Classroom videos / topic questions or textbook work. AP Classroom videos help in previewing what we are going to learn in class, while the topic questions are extra practice (you can see explanations for answers after you finish the quiz). Also, there is a Super Test at the end of each marking period, which tests students on all the material they learned in that marking period. This helps prepare for the AP test, since it is a cumulative exam. If you are good at math or plan on taking (or have taken) AP Physics, this class may be for you. If you are apprehensive about taking the class, I still recommend trying it out at least. It is challenging, but a good math class to have exposure to before college. If you take this class, make sure you have a good handle of algebra, the pythagorean theorem since it pops up once in a while, and the unit circle. Calculus is not entirely new stuff; some of it is building off of what we have already learned.
So there you have it! The conclusion to this two part series. I might do honors classes next, but most of those were remote, so perhaps I should close this reviewing classes chapter. I hope these reviews were somewhat helpful, but like I said last time, take my advice with a grain of salt. Talk to other upperclassmen, the teachers for these classes, and your guidance counselor to figure out your schedule, and go with your gut!