Caldwell Swim Team Wraps Up Their Season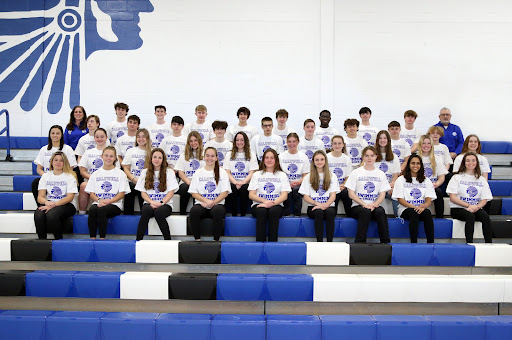 Through some hard losses and astonishing achievements, the JCHS swimming team came through with a well-rounded season. Despite both the boys and girls team starting off their season with a few difficult matches, the team came back stronger than ever and had some significant wins.
Four of JCHS swimmers, Finn Russell ('23), Charlotte Lepis ('22), Ella Lepis ('24), and Caroline Murray ('24), made it into the NJSIAA Meet of Champions. In this meet, Finn Russell placed 3rd in the 50 meters freestyle event. This incredible achievement places Finn 3rd in the states and also as the highest placing male swimmer in James Caldwell High School history.
The JCHS Girls Swim Team made it to the Sectional Championships after they greatly defeated Madison 96-74. Senior Charlotte Lepis said, "We made it to the sectional finals and even though it was a tough loss, it was the most team spirit I have ever seen on the team throughout my four years. Everyone was cheering and supporting each other on and I'm really proud of how far all the girls have come and all their accomplishments. I am excited to see how they do next year and I will be rooting for them."
 The girls team finished out their season with a 5-6 record. The boys team also had a strong season, with a record of 5-6-1. Congratulations to the girls and boys team alike and can't wait to see what next year's season will bring.