Johnson and Johnson Vaccine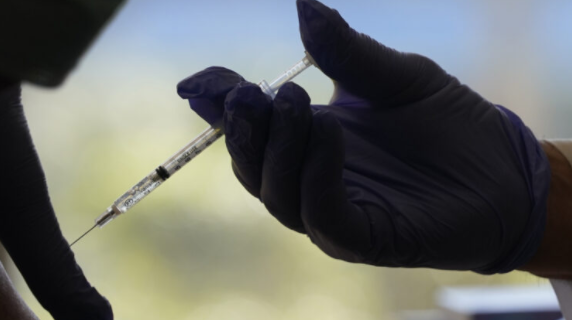 As coronavirus cases surge almost a year into the lockdown, the amount of available vaccinations follow. Moderna and Pfizer have already been approved by the U.S. Food and Drug Administration (FDA) after requesting Emergency Use Authorization (EUA) for these doses. On February 4, 2021, the Johnson & Johnson vaccination was submitted for emergency use. This shot is different from the two doses that are already approved, as it can be kept in lower temperatures and is only given in one dose. There will soon be three different vaccination options open to the world, the Johnson & Johnson vaccination being the latest addition. This new vaccination will be available in late February or early March once approved. It is not expected to supply a large amount of doses until April.
The Johnson & Johnson one-dose vaccine has been 66% proactive against moderate to severe COVID infection in a multicountry study. Against severe disease, it was found to be 85% effective. There were no hospitalizations or deaths found in this trial after vaccination. This vaccine will allow for the country to have a much-needed immunity against this deadly virus.
In addition to only being one dose, the J&J vaccination takes a different approach to human cells. The Pfizer and Moderna vaccines, which are already approved and have been in effect since December, are made using Messenger RNA (mRNA). This delivers a small amount of genetic code to cells to activate the immune system and helps the human body fight off the disease. The Johnson & Johnson vaccination, however, spikes proteins with a genetic code. It carries a harmless virus from a large family of viruses that enters the cell to make spike proteins. Johnson & Johnson used this same method on their effective Ebola vaccine. All of these vaccinations will be targeted for people eighteen and up, with the exception of the Fever vaccination that is available to people sixteen and up.
Another benefit of the Johnson & Johnson vaccination is that it has been tested against the variants found in Britain, South Africa, and Brazil. The other two approved vaccinations may not be able to withstand these variants as they have not been tested against them.
This Johnson & Johnson vaccination is 66% effective after 28 days of injection, although there is a variability based on geographic locations. In the United States, it was found to be 72% effective, in South America it was found to be 66% effective, and in South Africa it was found to be 57% effective. After this 28-day period, there were no hospitalizations or deaths from the virus. For the Moderna, the interval is 28 days between doses. For the Pfizer vaccination, it is 21 days.
The Johnson & Johnson company is also conducting a two-dose trial. They are giving shots eight weeks apart from each other. The results of this 30,000 person trial are expected to come out in May of 2021. All of these doses have side-effects after they are given. These include fevers, congestion, headaches, body aches, and other symptoms that are usually mild. Through research, it has been concluded that the J&J vaccine has not been associated with anaphylactic reactions. The human body reacts similarly to each of these three shots.
Doctor's offices, pharmacies, mass vaccination sites, public health clinics, and smaller vaccination sites will be able to distribute this vaccine. It will be much easier to use, as it can be stored for at least three months at the temperature of a regular refrigerator.
Overall, the Johnson & Johnson vaccination is groundbreaking. It will open opportunities for many developing countries to get vaccinated, which will lessen the number of deaths of COVID patients and those who are infected. The immunity length and whether or not the second dose makes a large difference will be determined in a few months. America should expect access to the J&J vaccination within a few short weeks that will hopefully turn around the severity of this pandemic.
Sources:
https://www.jnj.com/johnson-johnson-announces-submission-of-application-to-the-u-s-fda-for-emergency-use-authorization-of-its-investigational-single-shot-janssen-covid-19-vaccine-candidate
https://www.statnews.com/2021/02/02/comparing-the-covid-19-vaccines-developed-by-pfizer-moderna-and-johnson-johnson/'