The Ride of a Lifetime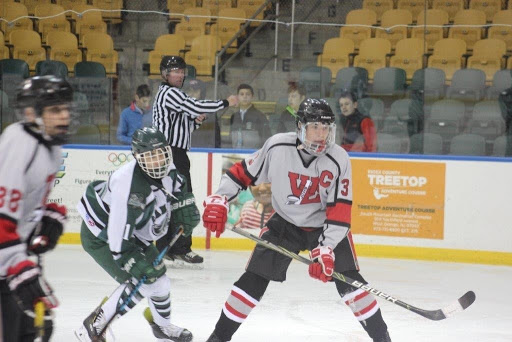 The fall of 2016 feels like an eternity ago. Yet, somehow, in a strange way, it also feels like yesterday. Here I am in the spring of 2020 ready to leave James Caldwell High School and embark on a new journey.
I entered high school as a curious 14-year old who often wondered what life in high school was actually like. I was excited for what the journey would have in store for me, but nothing could have prepared me for the countless memories I have made in the past four years.
Like many others in high school, I am proud to say that through my time here, I branched out and made lifelong friends with people I would have never expected to associate with. That's one of the best things about high school- if you really want to get the most out of your experience, you must try new and exciting things and meet people unlike yourself. Through playing two sports, being involved in my local church's Youth Group and just interacting with people in the hallways and classrooms every day, relationships played a significant role in why I enjoyed my time as a Chief.
I could not write a self-reflection without mentioning sports. James Caldwell High School has provided me with incredible opportunities on the field and on the ice. As I began the high school hockey team co-op with West Essex, it was a scary and uncertain experience as I met new people from a totally different school. Today, I can call those people some of my best friends. West Essex-Caldwell hockey taught me a lot about grit and determination. It was an honor to captain the team that earned our first state tournament win in over five years. I'll miss having two high school student sections cheer me on as I light someone up in the middle of the sheet of ice at Codey Arena.
On the lacrosse field, the memories are just as pleasant. The bonds that I have with my lacrosse teammates are for life: unbreakable. Our coaches were some of the most determined leaders that I have ever had the pleasure of playing under. I truly mean it when I say that the JCHS Lacrosse
Class of 2020 has made an everlasting impact on the community, culture and character of the program. Though our senior year did not go as planned (we had our season cancelled a week into preseason), I would not trade my experience with this team for the world. I will forever miss the days of blasting the speaker in the field house and running down the track to take the field with my brothers.
As a whole, I have nothing but amazing things to say about James Caldwell High School and my experience as a Chief. There is always someone to shoot a smile at me as I'm walking down the hallway, always a teacher to brighten up my day, and always friends that I can rely and depend on. For my senior quote, I hesitated putting a line from one of my favorite artist's songs, "Black & White." In it, Juice WRLD sings, "Everyday's a party, don't let no one tell you different." In regards to my quote, I do not refer to "partying" in the way many would think. Rather, every day is a party when I walk into a loving building with people who share my positive attitude and appreciation for today.
They always say "Once a Chief, always a Chief." They always say, "These four years go by so fast." I have heard these statements for years, but only now do they sink in. In two weeks, I will officially be a James Caldwell High School alumni. I can't believe my time is already up, but I encourage those who still call JCHS home to make the most of their experience. Go sit in the tribe. Bring your friends to the school musical. Try out for the sport you've never played before. You'll regret what you don't do more than what you do.
I'll miss you, James Caldwell High School- a place where for me, every day was certainly a party.