Scrolling through my Netflix feed on the 7th day of quarantine, I found myself in a bit of a rut. What else was there for me to watch? Yes, my friends and I had already streamed rerun episodes of "The Office" and "New Girl" on Rave for hours. My winter break had been filled with binging "Victorious", and since they took "The Notebook" offline, what was the point? So I did the unspeakable and switched over to Amazon Prime Video. Prime is notorious for having a poor selection of TV shows and an even worse selection of movies. But I soon stumbled upon a rom-com which looked capable of holding my attention for the next hour and thought, why not? It was day 7 and I was willing to watch anything new. 
"The Wedding Year" begins with young and every-so-millennial Mara (Sarah Hyland) working at a small boutique shop in the middle of Los Angeles. Her spunky and sarcastic attitude completely contrasts with her co-worker, Ellie's (Anna Camp). While Ellie is all about making the money flow in the shop, Mara ridicules the customers and manipulates them into buying the most expensive dress in the shop. But every protagonist in a rom-com needs a sidekick, so enter Alex (Matt Shively), Mara's gay best friend who she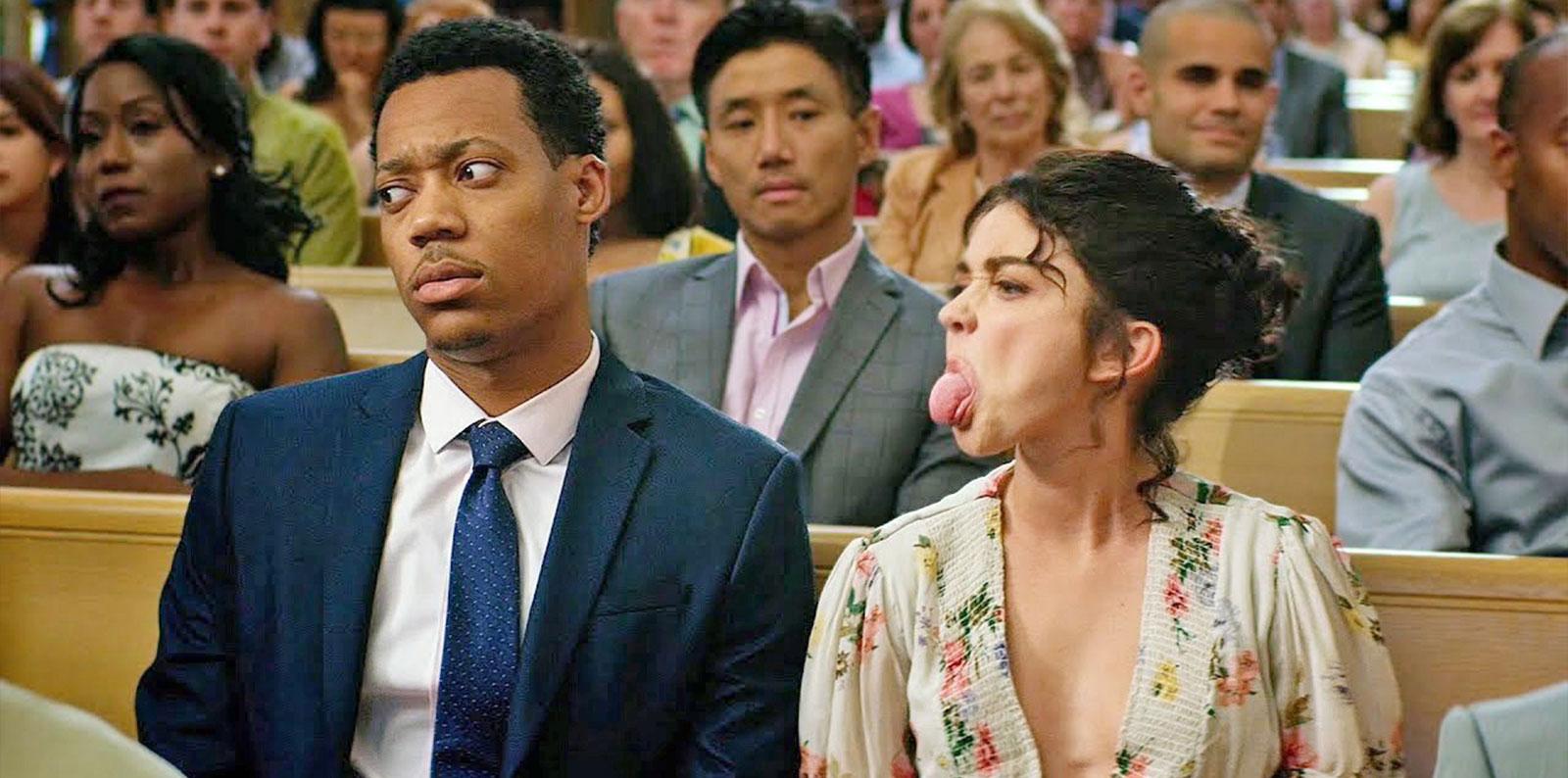 constantly harrasses for his love for cargo pants. Their witty banter, although seemingly a bit scripted and forced, keeps the movie moving to the point where Mara is scrolling through Tinder looking for a guy to buy her dinner. She is broke, she is desperate, and she does not believe in love. Yet this does not stop her from swiping right on Jake (Tyler James Williams) and embarrassing him in the middle of a fancy restaurant. After the two agree they cannot afford the meal, Jake brings Mara back to the diner where he is the head chef and impresses her with his pancake making skills. They are perfectly unlike each other, which in a Prime movie, means they make a great couple.
After cueing a summer montage of the two dancing in the streets and cooking together, it becomes evident that Mara's character has changed. She still has her trademark spunk, however her heart has been melted by Jake. That is, until the first wedding invite arrives, and the panic sets in. Over the course of a week, both Jake and Mara receive wedding invites from over 15 different couples, including her sister, his brother, and Ellie. Mara, who has "commitment issues" spelled out across her chest for most of the movie, begins to panic because she realizes that agreeing to these weddings means she will be Jake's girlfriend for an entire year. However, Jake and Alex are both there to calm her nerves, and they soon decide on the top seven weddings that they will attend.
Each wedding offers a new comedic element, which makes this part of the movie the most entertaining for the viewer. At the first wedding, Mara makes a complete fool of herself while trying to upstage Jake's ex-girlfriend Nicole (Camille Hyde). At the third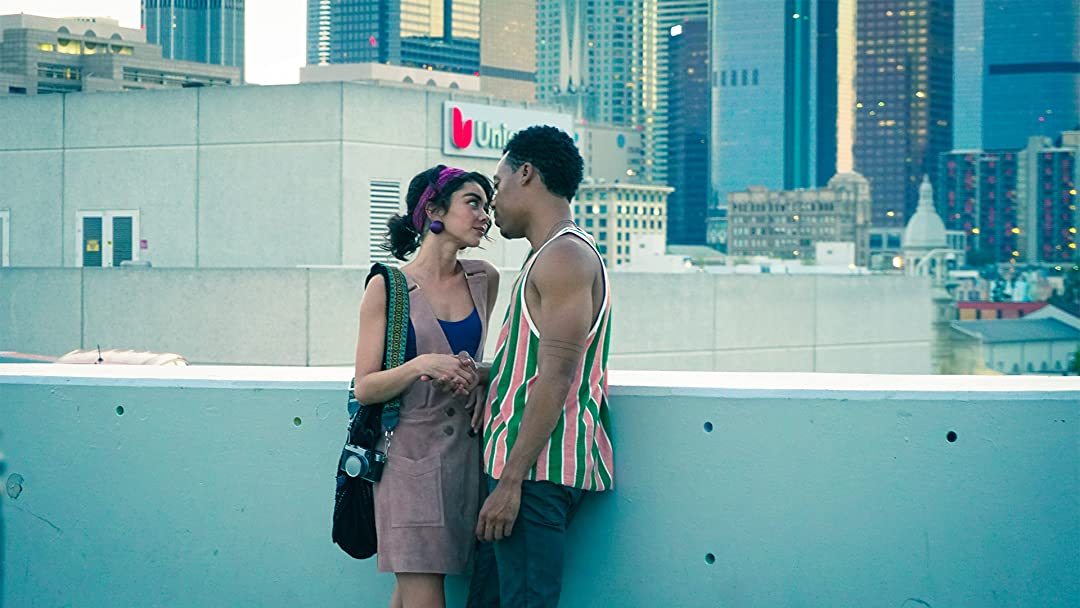 wedding, the two get yelled at for being too loud in the church, and at Ellie's wedding, Mara makes the mistake of calling Ellie's new husband by the wrong name. Regardless of the low points, there are highs such as Jake setting up Alex with a guy and many minutes of the couple dancing. Their bliss comes to a high point in the 5th wedding when Jake asks Mara to marry him, after only nine months of dating. She is so caught up in the moment that she immediately says yes, but Mara is fooling no one, in that the viewer already knows this is where the movie goes south.
Meeting the parents on both sides goes about as horrifically as one could imagine, and Mara soons finds herself trapped. Jake's family seems to have their lives planned out: married, move back to Virginia, and start popping out some kids. Mara becomes overwhelmed, how on Earth is she supposed to leave her lazy low life and barely noticeable photography career behind for the love of her life? Tensions reach a breaking point, but like all golden rom-com formulas, things have to lighten up by the end.
"The Wedding Year" definitely exceeded my expectations that I had going into it. I had previously only watched Sarah Hyland on "Modern Family," so it was interesting to see her in a movie role where she was in the spotlight. Although her lines were sometimes painfully hard to listen to, her character was honestly fun to watch. Everytime she made a sarcastic comment regarding one of the other characters, I couldn't help laughing and I found myself rooting for her, no matter how trivial or pestering her problems might have seen. The costume design for "The Wedding Year" was also really well-done. If I could have half of Mara's outfits, I would have wanted to attend all 15 weddings just to show them off. Overall, "The Wedding Year" was just what I needed to mark my first week of quarantine. It was in no means perfect, and it does not come anywhere near close to classics such as "When Harry Met Sally" or "My Best Friend's Wedding." But, it is a step up from the teenager rom-coms streaming on Netflix which have been slowly declining in quality. "The Wedding Year" is a perfect pick on a lazy, rainy afternoon in quarantine.