Australia Bushfires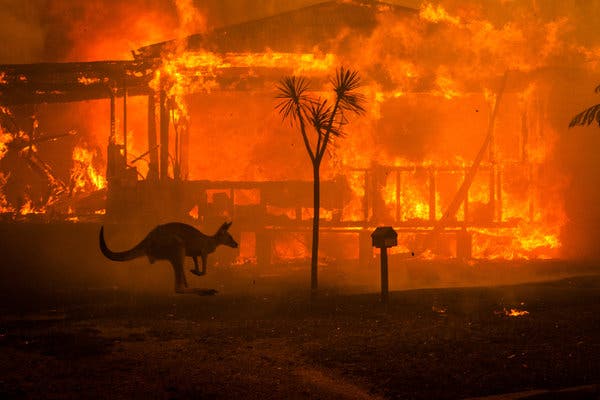 Although the fires in Australia are gaining worldwide attention on mainstream media, some of the details are still unclear when it comes to the blazing flames. By the end of the summer of 2019, which was also one of Australia's worst drought seasons, fires began in Queensland and New South Wales. Since then, over 100 fires have affected the coasts of the continent as well as the interior. Although natural causes such as lighting strikes in drought stricken forests are mostly to blame for fire starting, humans are sadly and disappointingly a cause of  these catastrophic events. Near the end of 2019, the New South Wales police charged 24 people with the crime of purposely starting bushfires.
So what makes these fires different from the rest? All together, over 7.3 million hectares (17.9 million acres) of land have burned throughout Australia, and the fires have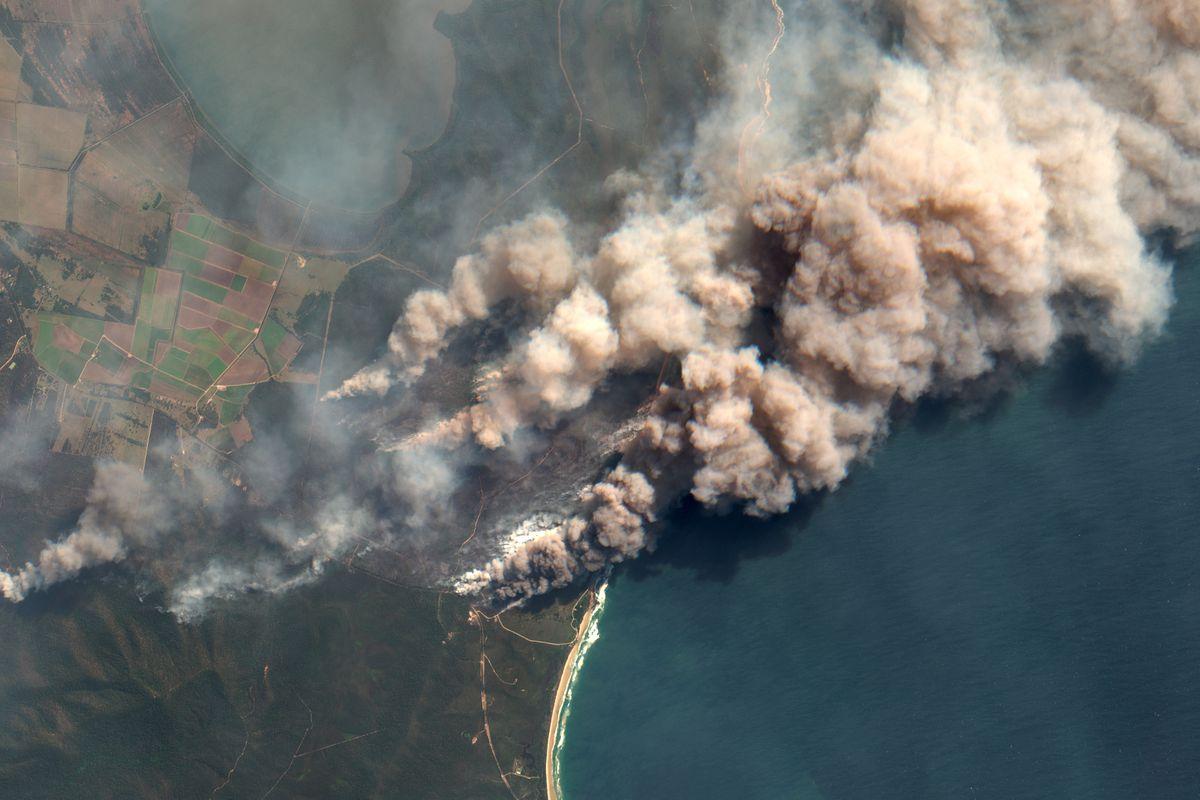 destroyed everything in their paths.  In comparison, the most recent deadly fires in California burned about 404,680 hectares (1 million acres) in 2018 and 100,000 hectares (247,000 acres) in 2019. The fires have managed to destroy 1,588 homes in New South Wales alone, and have killed 28 people throughout the country. In a record breaking high, temperatures reached about 113-120 degrees Fahrenheit in some locations across Australia this past December. High wind speeds have also proven to be problematic in rapidly spreading the flames. 
Even though we may forget, humans are not the only ones affected by the flames racing through the country. According to ecologists from the University of Sydney, about 500 million animals have been impacted by the bushfires in New South Wales alone, and numbers may be as high as 1 billion nationwide. It is estimated that millions of animals have been killed by these events, and the numbers continue to rise everyday.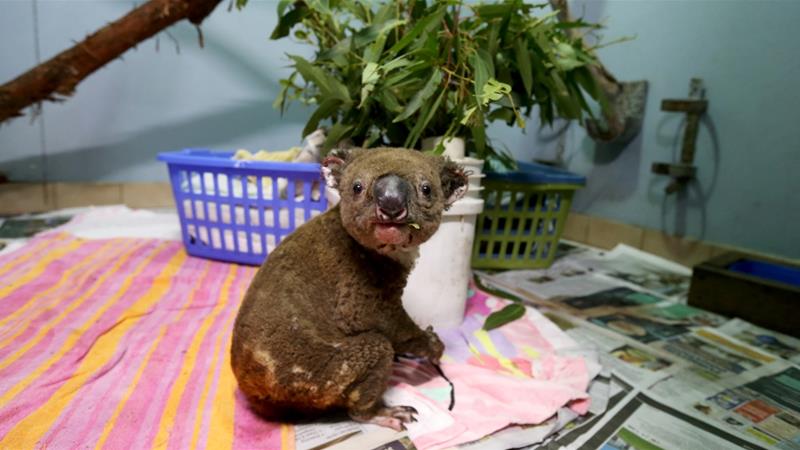 In an effort to combat the flames, which the government of Australia has found very difficult, firefighters from multiple countries have been flown in. These volunteers include firefighters from the United States of America, Canada, and Australia's neighboring country New Zealand. Additionally, New South Wales declared a state of emergency in early January after Victoria, another Australian state, declared a state of disaster. After these declarations, the states were granted more power and extra government resources to battle the fires. Fortunately, many celebrities, comedians, and major social media influencers have been using their platforms to promote donations and support for Australian non profit organizations. Recently, the Australian comedian Celeste Barber raised a record breaking $32 million through facebook, which was then given to The Trustee for NSW Rural Fire Service & Brigades Donations Fund. Hopefully, these fires will continue to get the attention they need, and they will be put to an end. 
Donations can be made to Australian Red Cross, Salvation Army Australia, the NSW Rural Fire Service, and the St. Vincent de Paul Society Australia.
You can also give to wildlife rescue and treatment groups like WIRES, the Port Macquarie Koala Hospital, and Currumbin               Wildlife Hospital to help the animals devastated by the fires