The impeachment saga began another chapter on December 7th when a report by the House Judiciary Committee was released, outlining the constitutional and historical grounds for the impeachment of Donald Trump. The document does not harp on specific evidence or outline any impeachable offenses; instead, the document outlined and answered some of the fundamental questions regarding the impeachment process. Before the impeachment inquiry into Trump, documents of this nature were issued by the Judiciary Committee preceding the impeachment of Richard Nixon and Bill Clinton; in essence, the new report is simply an addendum to the prior reports issued in 1974 and 1998 respectively, which sought to address the same questions surrounding impeachment as does this report. The report outlines a pattern of behavior by the President in which he "abused his power, and betrayed our national security." 
The report preceded another major event in the impeachment timeline, a hearing on December 9th in which Democratic and Republican counsel outlined their thoughts regarding impeachment and their opinions on whether impeachment was warranted. The hearing also served as a platform to present evidence for and against the President's supposed abuse of power. The lawyers for both sides were then confronted with a slew of questions from opposing parties. Representative Matt Gaetz of Florida, a key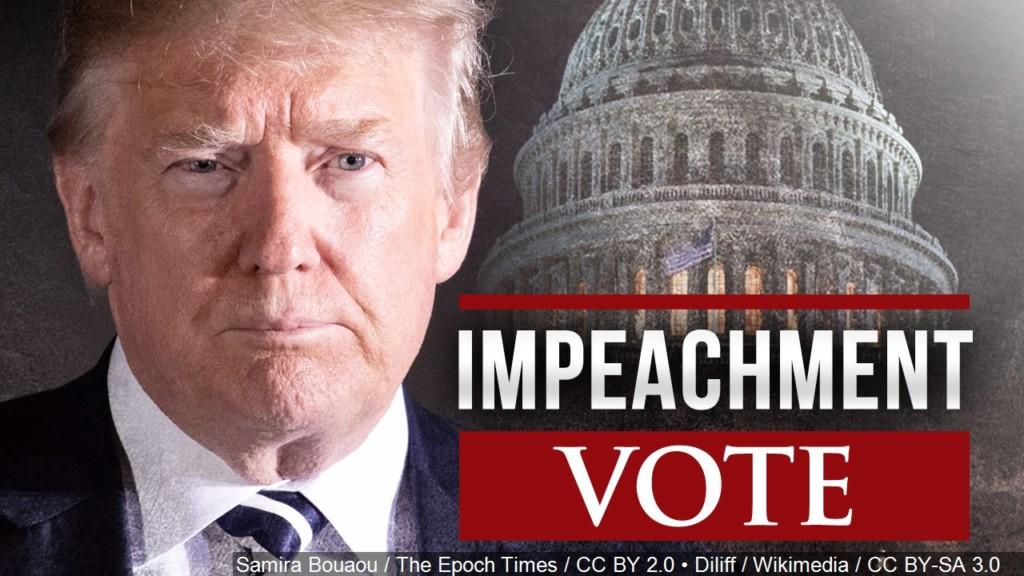 Republican figure in the Monday hearing, questioned Democratic counsel regarding their political donations, insinuating that the lawyer's testimony was fueled by partisan motivations. Steve Castor, the lawyer representing the Republicans, further claimed Trump's actions did not constitute an abuse of power and argued that Democrats sought impeachment to strengthen their position in the upcoming presidential election. These critiques represent only a sliver of a larger Republican case that has called the impeachment inquiry, according to White House counsel Pat Cipollone, "completely baseless." 
On the other side of the aisle, Democrats further advocated their position that the actions of the President clearly displayed a flagrant abuse of power "all for personal gain," according to the head of the House Judiciary Committee Jerry Nadler. Much of the time Democrats spent during the hearing was further strengthening their case that the President's conduct, especially his conduct with Ukraine, fits neatly into what the Founder's characterized as abuses of power. 
Predictably, Monday's hearing did not go off without several hitches. Questioning between counsel and House members devolved into fiery arguments, and party members deployed the use of all means necessary to denounce the opinions and arguments of their opponents. Impeachment, traditionally, was characterized by bipartisanism. But in a hyper-partisan House, it is easy to see why the impeachment inquiry is almost entirely supported by Democrats and almost entirely renounced by Republicans. Whether the inquiry is simply a baseless and partisan operation remains to be seen, but the tensions in Congress over this issue remain high. 
New information to come on the latest with the impeachment next posting.
www.nytimes.com/newsgraphics/2019/10/08/document-tk/assets/amp.html 
https://judiciary.house.gov/news/press-releases/house-judiciary-committee-releases-staff-report-constitutional-grounds