New Zealand faced one of its darkest days on March 15, 2019. There was a mass shooting at the Al Noor Mosque and the Linwood Mosque in Christchurch, New Zealand, which left at least fifty people dead and fifty more injured that Friday. Brenton Tarrant, a 28 year old man, targeted the mosques consecutively, and live streamed the horrific mass shooting on social media using a camera attached to his helmet. Tarrant has been brought into custody and charged with murder.
Prior to the attack, Tarrant had posted a link to his manifesto titled, "The Great Replacement" on Twitter, and he sent a copy of it to Prime Minister Jacinda Ardern. The 74 page manifesto was banned by New Zealand's government because it promoted and justified acts of terrorism and violence towards specific ethnic and religious groups, such as Muslims. Tarrant, a self-proclaimed white supremacist, rambled on about white genocide in his manifesto, and explained that he had been plotting the attack for two years.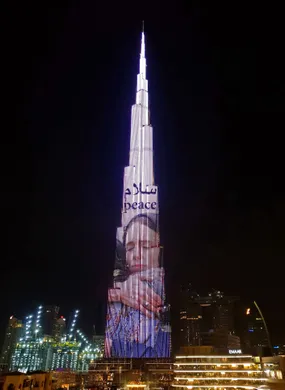 In response to the mosque shootings, New Zealand is banning all assault rifles, high-capacity magazines, and military-style semi-automatic rifles. Prime Minister Ardern states, "We just want the guns back…It's about all of us. It's in the national interest, and it's about safety."
A memorial service was held in New Zealand to honor the victims of the attack. In solidarity with the Muslim community, Prime Minister Ardern and other non-Muslim women wore hijabs, or headscarves, at the service. The adhan, or the Muslim call to prayer, was broadcasted on television and the radio, and then followed by a moment of silence. All over New Zealand, the indigenous Maori performed a ceremonial dance called the "haka" to commemorate the lives of those lost in the gruesome mass shooting.
Despite the grim circumstances, the shooting ultimately brought the country and the world together. Gamal Fouda, a New Zealand imam, shed hope for the future by stating, "We are brokenhearted, but we are not broken. We are alive, we are together, we are determined to not let anyone divide us."