I am not typically one to espouse the idea of a carefree and fun-filled senior year. Anyone who knows me is aware that I am a person prone to dread and stress, and I will admit that I have spent a significantly large portion my own senior year doing just that. However, I would not go back and change anything; yes, that is partially due to my staunch refusal to relive the horrifyingly large workload of all my courses–but more so, it is because, despite hardships and stress, I have finally come out on the other side of one of the hardest years of my life, and instead of being defeated and broken, I now find myself to be proud and optimistic for the future.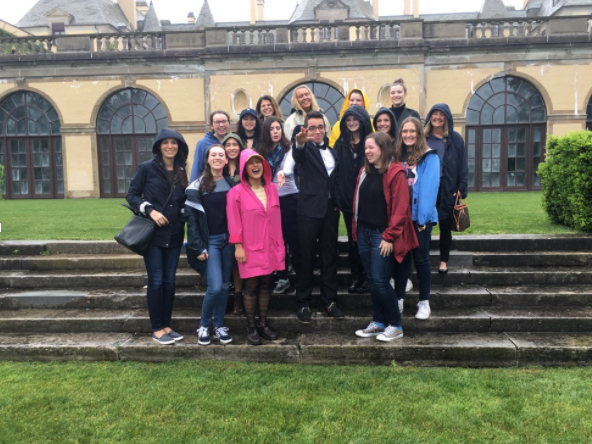 During my years in high school, I constantly found myself looking forward to the future as both my purpose and my escape. I took demanding classes and worked myself to the point of exhaustion all for the one goal of receiving goods grades, but what I've truly learned this year is that accomplishing a goal one does not truly care about is ultimately not meaningful or important. While I am thankful I have worked hard over the years, this year I have realized that it was not classes or the grades I've received, but instead the people who have been with me throughout it all that matter.
I have found friends wherever I go. In AP Chemistry, I bonded with my friends and classmates during our "study sessions" where we winded up playing more Scribblish than studying thermochemistry, in AP Lit where our class chose to read the play, "The Importance of Being Earnest" and adopted strange accents to portray the characters instead of having a dispassionate discussion. Even in clubs, especially Key Club and within the Caldron, I have connected with and met people who have changed my life forever. These years may not have felt easy at the time, but when I look back on my experiences, I can truly understand how important these people are to me and how close we have grown–our friendship has been forged in the hardship of meeting deadlines and working at volunteer events, even when it meant sitting  through a two hour assembly at Fall Rally in the rain!
My time at JCHS has been filled with many ups and downs, but the people I have met here, both teachers and students alike, have been crucial to the creation of the person I am today. I know in the future that when I reflect back on my time at high school, my stress and worries will not stand at the forefront of my mind. Rather, the silly and sweet friends I have accumulated, with our great and adventures and even greater jokes, will be the memories that my mind conjures. With my "quirky" group of friends at my side, most anything will feel possible when I leave for college next year.