The Cultural Impact of Divide
Millions of Ed Sheeran fans around the world, including myself, were shocked when the British singer posted an Instagram farewell note on December 12th, 2015.  Just a few hours after coming off of the world tour of his second album, X (Multiply), the singer bid goodbye from the internet.  The night of his last concert in Auckland, New Zealand, Ed's Twitter feed lit up with the final picture of his tour and a caption that said, "Merry XMas (the tour is over)." A few hours later he posted his last picture for an entire year.  In the note to his fans Ed stated how much of an amazing ride the past five years had been, but he felt as though he needed to step away from the screen for a while.  Leaving fans hanging with the hint that a 3rd album was coming, he merely said "see you need autumn" and was off.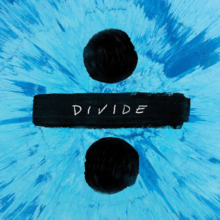 His promise to return was kept though, and on March 3rd 2017 Ed dropped his third album Divide.  Not only did the album come with new songs for fans to obsess over, but it also included the stories that Ed had experienced over the missing year.  Stories like sword fighting with the cast of Game of Throne, bursting his eardrum, his grandma dying, and new loves are all mentioned throughout lyrics.  However, the overall story that I enjoyed the most was the traveling that Ed experienced over the year.  In many current interviews Ed has stated how he and his producer, Benny Blanco, rented a yacht boat to travel the world on.  The two traveled around the world keeping a low key profile and experienced all the things Ed had wanted to do.  
The deluxe version of his newest album had three songs that very much caught my eye.  Unlike anything he has ever written, "Barcelona," "Bibia Be Ye Ye," and "Nancy Mulligan" all incorporated aspects of different cultures he visited while traveling on the yacht.  "Barcelona" has a very upbeat tune and tells the story of a party being celebrated in the streets of Barcelona, Spain.  The song includes multiple uses of percussion and an acoustic guitar while Ed even sings a few Spanish words.  "Bibia Be Ye Ye"  was written when Ed traveled to Ghana.  The title, a Twi phase commonly used in Ghana, translates to "Everything will be okay."  The song, like "Barcelona" also incorporates several special instruments specific to the region where it was written.  Finally, "Nancy Mulligan" is inspired by his grandparent's love story.  Since his family has Irish roots, Ed used a fiddle and several other Irish instruments to accompany his vocals.  Each song is highly different from the next but clearly highlights where Ed traveled to during his time off.  
Personally, there is a very thin line between where these songs could have hurt or helped the album in its success.  The style of music that Ed included was very different to anything he had ever written and it takes some time to get used to.  In the end though, I feel like the three songs I previously mentioned helped boost Divide.  Each of them brings in different cultures that are important to Ed or that he got to experience.  All in all, including these three culture songs, Ed's new album was a hit.