2016 has been proclaimed by many as a year made up of bad fortune, disappointment, and heartache.  It was a year that was comprised of many different events, both substandard and wonderful.  With the year coming to close, I was facing my final challenge of 2016: looking for a topic about which to write my Caldron article. After briefly brainstorming, I furthered my procrastination by checking my YouTube subscriptions where I stumbled upon the latest Vlogbrothers post.  Vlogbrothers is a YouTube channel run by brothers, Hank and John Green, the latter known more prominently as the author of the award-winning novel The Fault In Our Stars. On this popular channel, they essentially upload videos about their lives.  Not only does it allow both to keep in touch, but it allows millions of fans to post and give input.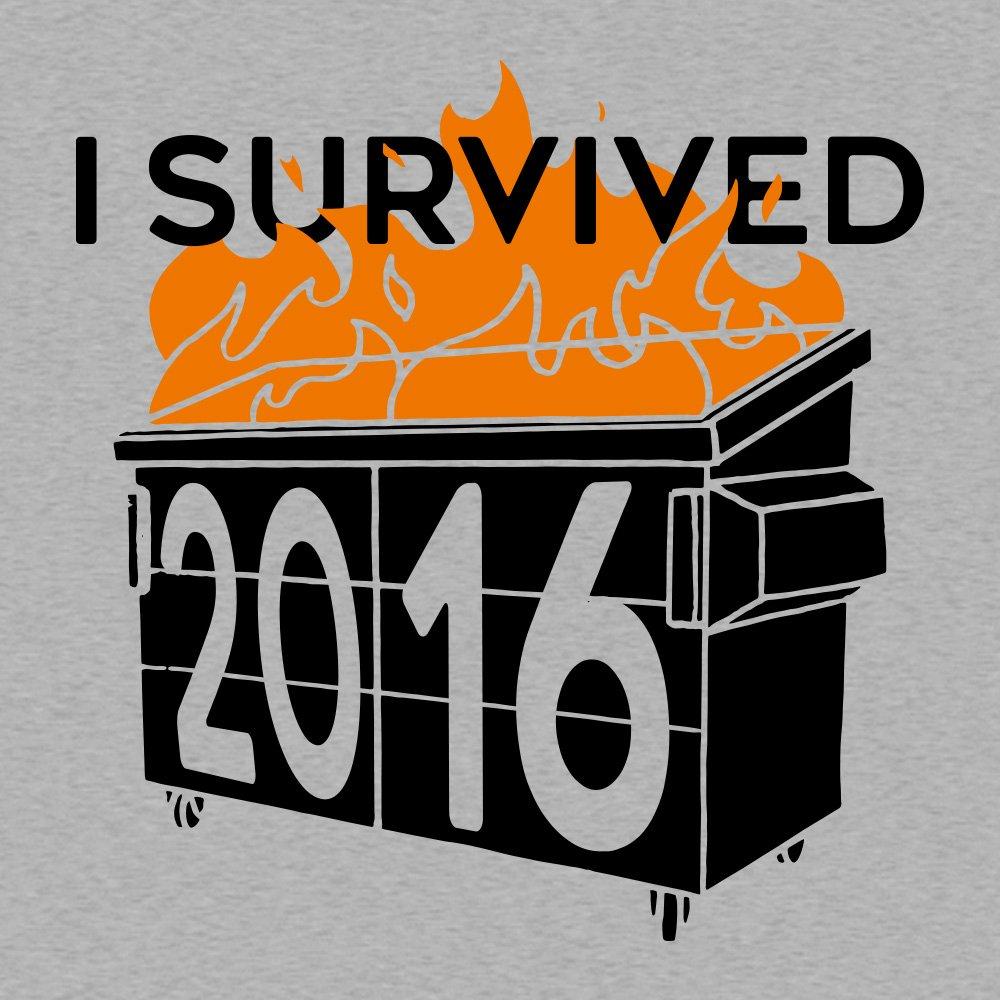 In John Green's last video before the new year, entitled "The Best Of My 2016", he opens the video by claiming that 2016 will be remembered as the year of the dumpster fire.  The term "dumpster fire" took form as a sports term back in 2009.  In the Washington D.C. area, sportswriter, Mike Wise, started a radio show on 106.7 called "The Fan." One of his co-writers for the show, Liz Drabick, created the term "dumpster fire", used when they were discussing a player or a team who had a very bad game day.  In an interview with Mike Wise, he stated, "Whenever someone was having a really bad day, or someone was completely out of sorts [Drabick] would just go, 'Oh man, guy's a dumpster fire.' Or she'd go, 'That whole organization is a dumpster fire'".  Since then, the term has taken several years to evolve and is a simplified way to describe 2016.
Unlike the many pessimists who have already reflected on how terrible their year was, John took a more optimistic approach in his review of 2016. He noted how he was recently inspired by another YouTuber, Rosianna Halse Rojas, who asked her fans to send in their best moments of 2016. From these moments, Rosianna was able to create a positive video about a year which so many frown upon. Following Rosianna's instruction, John took a bit of time to reflect on the best things that had happened to him in 2016.  He discussed the best weekend of his life, which included going to the Indy 500, flying to London to attend a Wimbledon game, going to a family wedding, meeting his new nephew, and becoming a stay at home dad.
As I was watching the video, I realized how hypercritical I had been of 2016 because of what the news and media had drilled in my head. While so focused on what was going on in our country and world, I didn't even stop to reflect on what had happened in my own life during 2016.  So, like John did, I tried to take a new perspective on the year of the dumpster fire.
In 2016, I was introduced to 'Hamilton' by one of my good friends. 'Hamilton', a Broadway show that hit New York City in 2015, covers the life of the founding father and household name, Alexander Hamilton. The show takes place during the eighteenth century but has a modern day twist. Most have listened to the soundtrack or have heard about it, so it isn't too hard to strike up a conversation about the topic.  For the entirety of my 8th-grade year, 'Hamilton' was my escape.  A full two and a half hours where I could put on my headphones and feel at home.  In 2016, I was also very privileged to travel to Hawaii with my family.  The memories that I gained from that trip are unexplainable.  I was given the opportunity to try so many new things I would never be able to do in New Jersey.  It was also the first time that I earned a true compassion for the beauty of nature, therefore opening my eyes to the world around us.
However, the thing that I am most grateful for in 2016 is being able to grow closer with my old and new friends.  Over the course of high school, I am still friends with the same group of kids from elementary school. I have also gained a lot of new friends through playing basketball and finding common interests with people I had never talked with in middle school.  It's people like these who opened my eyes to the wonderful memories I made this year.
In the end, I don't know if it's fair to call 2016 "The Year of The Dumpster Fire".  There are 7.4 billion people in the world, each of whom has experienced this past year in a different way.  2016, like all the other years in the past, isn't really one year.  It was really 7.4 billion different years for 7.4 billion different people, which, when you think about it, is extraordinary.  So, when reflecting on the past year for everyone as a whole, it seems we are all ready for a new start in 2017.  However, when reflecting on my one bit of 2016, it doesn't seem as much as a raging dumpster fire as it did at first glance.